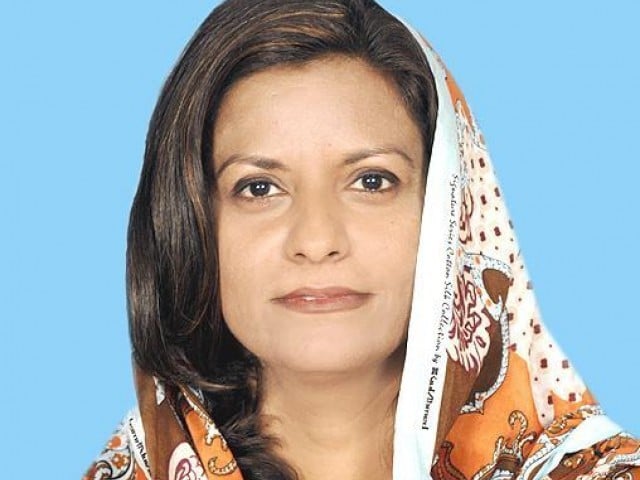 ---
QUETTA: Pakistan Peoples Party (PPP) Information Secretary Nafeesa Shah has alleged that incumbent government is using the National Accountability Bureau (NAB) as a tool to weaken opposition parties.

"Today, [PPP Chairman] Bilawal Bhutto Zardari is being investigated for his laundry bills but despite having unregistered properties no one is able to ask Aleema Khanum [sister of Prime Minister Imran Khan], said Nafeesa, who is also an MNA, while addressing a news conference in Quetta on Friday.

She was accompanied by provincial PPP President Haji Ali Madad Jattak, General Secretary Syed Iqbal Shah, Information Secretary Sar Buland Jogezai and other party workers.

"Under the current circumstances, Bilawal Bhutto is the only hope for the nation as he has public support which we saw at the train march," said Nafeesa, adding that a train march would commence from Larkana.

Govt planning amendments to NAB law: Farogh Naseem

Slamming the Pakistan Tehreek-e-Insaf (PTI) government for the burgeoning inflation, Nafeesa said the government needed to take lessons on democracy.

"The PTI government is inaugurating development projects planned and worked on by the previous government and taking credit for them," said Nafeesa.

"It is sad to know that the share of Balochistan in the multi-billion China-Pakistan Economic Corridor project is only 2.0 per cent," said Nafeesa, adding that the so-called changed regime "took Rs3 trillion debt in last seven months" which increased inflation in the country and made it impossible for the poor to feed their children.

She blamed the incumbent government for failing to introduce new legislations for the benefit of the poor.

"Prime Minister Imran Khan laid foundation stones of two projects in Balochistan. He should have been informed that Gawadar Airport and the CPEC's western route were commenced by the previous government," she said, adding that laying foundation stones could not end the sense of deprivation among the people of the province.

"Former president Asif Ali Zardari apologised to the people of Balochistan over the injustice meted out to them by the previous regimes and launched Aghaz-e-Huqooq Balochistan Package as PPP always strived to provide the people their rights," said the MNA.

She criticised the PTI government for spending over Rs80 billion on Peshawar BRT project, saying it was a far higher amount than the Balochistan's annual budget. "Still the project has not been completed," she added.
COMMENTS
Comments are moderated and generally will be posted if they are on-topic and not abusive.
For more information, please see our Comments FAQ