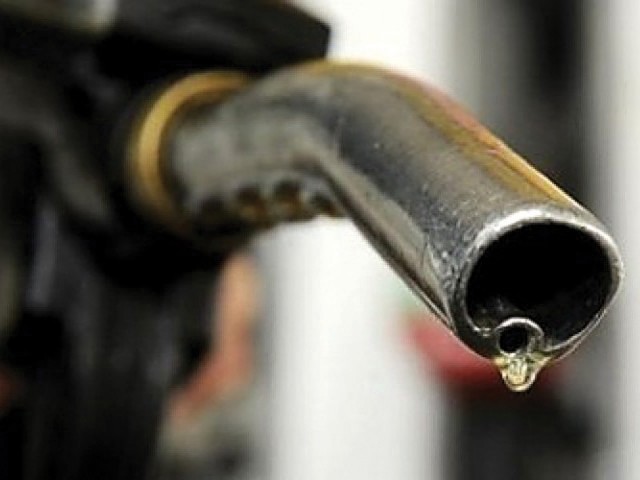 ---
KARACHI: Oil prices are likely to increase by up to 12.8% due to fluctuation in global oil prices for April 2019.

In a summary moved to the Petroleum Division on Friday, the Oil and Gas Regulatory Authority (Ogra) proposed that the price of high speed diesel be raised by Rs11.17 per litre or 10% and petrol prices be hiked by Rs11.98 per litre or 12.8% for the next month.

The regulator has also requested an increase in prices of kerosene oil of Rs6. 65 per litre or 7.7%, while a rise of Rs6.49 per litre or 8.4% has been recommended for light diesel oil (LDO).

If the government accepts this recommendation, then diesel prices would inflate from the existing Rs111.43 to Rs122.60 per litre, petrol from the current Rs92. 89 to 104.80 per litre, LDO from Rs77. 54 to Rs84.03 per litre and kerosene oil would go up from Rs86.31 to Rs92.96 per litre.

Govt raises price of petroleum products

The government will take the final decision on Ogra's recommendation on Sunday.

At present, the government is charging Rs18 per litre petroleum levy on high speed diesel, Rs14 per litre on petrol, Rs6 per litre on kerosene oil and Rs3 per litre on light diesel oil. In addition to this, the government is also collecting billions of rupees on account of general sales tax from the consumers.

High speed diesel is widely used in agriculture and transport sectors and therefore increase in its price would have a direct impact on life of a common man due to inflationary impact. The petrol is used in vehicles. Kerosene is used in remote areas for cooking where LPG is not available.
COMMENTS (3)
Comments are moderated and generally will be posted if they are on-topic and not abusive.
For more information, please see our Comments FAQ