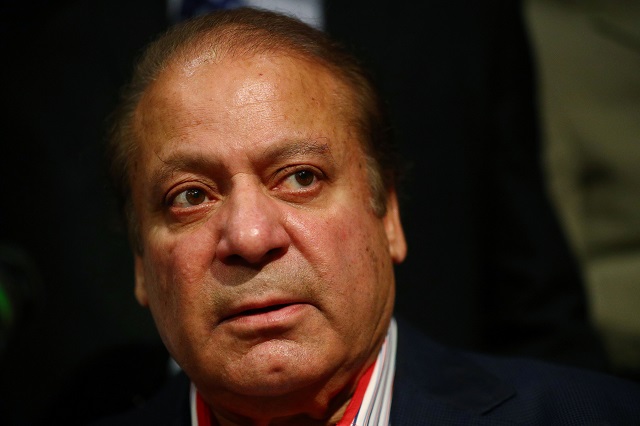 ---
LAHORE: Nawaz Sharif's condition has further deteriorated and his medical examination would decide his future course of treatment, said former premier's daughter Maryam Nawaz on her twitter account.

Maryam said that Nawaz's renal and cardiac issues had been more serious and complicated as known and shall know conclusively about PML-N supremeo's health once the medical tests are conducted and doctors' recommendations given.  Till then, an aggressive and continuous management was crucial.

In an earlier tweet, Maryam said, "MNS was taken to SMC today. Preliminary work up & clinical review done. Examined by professors of Cardiology, Medicine, Nephrology & Urology. Recurrent angina & deterioration of renal function are the prime concerns. Further investigations planned tomorrow onwards. Advised rest".

Sharif gets six-week medical relief

According to Pakistan Muslim League-Nawaz (PML-N) office, the former prime minister will again be taken to Sharif Medical City Hospital on Friday. The office further said that Nawaz had had been advised medication in view of his ailing health and his treatment would be decided based on the results of these medicines.

After the medical checkup, the former premier also visited the grave of his wife and brother to offer fateha along with his daughter Maryam Nawaz.

Nawaz Sharif after securing a six-week bail on medical grounds from the apex court arrived at Jati Umra late Tuesday night. After consultation with family and his close associates, it was decided to start his medical treatment at Sharif Medical City Hospital.

The PML-N chief during his imprisonment was taken to three different hospitals. Government had also constituted five medical boards, comprising senior doctors to deal with his 'worsening' medical condition.

A fully equipped ambulance along with a doctor, driver and technician was deputed at the jail, serving in three shifts, round-the-clock to ensure quickest response in case of any emergency.

Despite taking extra ordinary measures on the wishes of Sharif family, the government had never admitted that Nawaz's health was deteriorating.
COMMENTS
Comments are moderated and generally will be posted if they are on-topic and not abusive.
For more information, please see our Comments FAQ