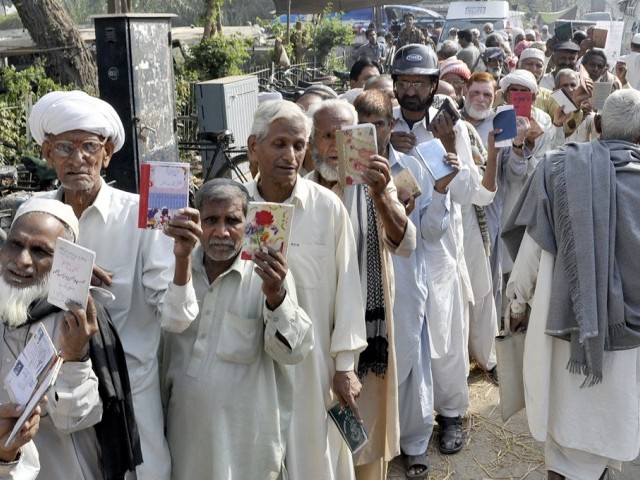 ---
QUETTA: Over 200 retired employees of the Balochistan Development Authority (BDA) have demanded of the provincial government to clear their two-month pensions, saying if serious attention is not paid to this matter they will have no other option but to protest outside the office.

"For two months the retired employees have not been paid their pensions while the officers who get Rs150,000 salary are paid on the first of every month along with a bonus," said BDA Pension Association President Jumma Khan Kakar, Vice President Muhammad Saeed, General Secretary Mirza Ali Baig and Joint Secretary Habibullah while addressing a press conference on Thursday.

The BDA officials were accompanied by over 200 retired employees.

"None of the retired employees are getting more than Rs15,000 in pension," they added. "Currently the management staff of BDA is non-technical."

Federal institutions asked to start e-filing of pension

They said when they inquired from the BDA-PA management that from where the millions of rupees come to pay the salaries, the management replied that the Balochistan government arranged the funds for salaries, which does not include pensions.

The retired BDA employees were amazed by the fact that officers taking hefty salaries were also being given bonuses, but there was no money to pay the retired employees Rs10,000 to Rs15,000 pension.

Around 200 retired employees of BDA have urged the chief minister and chief secretary finance to issue directives to the BDA chairman for paying them their pension on the first of every month.

"If it cannot happen, the Balochistan accountant general should be ordered to pay our pensions," the pensioners demanded of the government.

The retired employees announced that they would bring their children along with them for the sit-in outside the BDA chairman's office on April 6, if their pension was not paid by April 5.
COMMENTS
Comments are moderated and generally will be posted if they are on-topic and not abusive.
For more information, please see our Comments FAQ