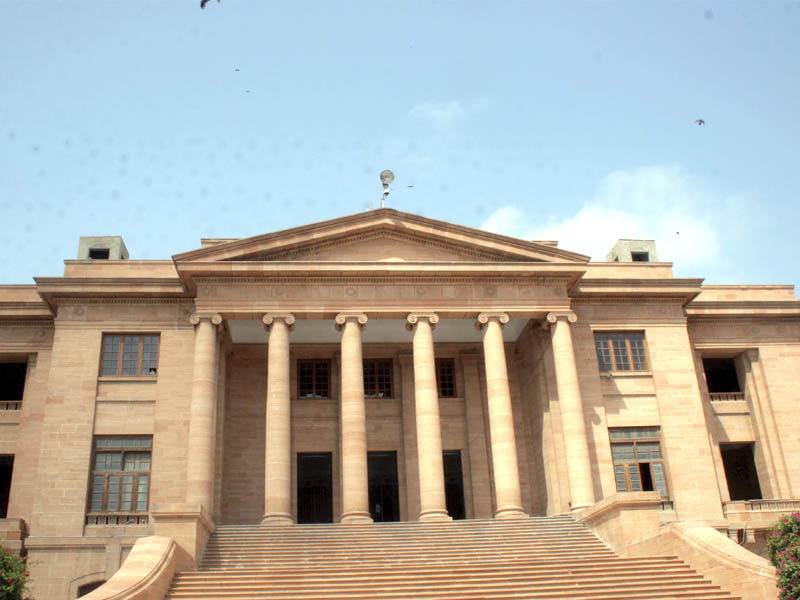 ---
KARACHI: The Sindh High Court (SHC) accepted the pre-arrest bail on Thursday of Advocate Khwaja Shamsul Islam nominated in the murder case of Zulfiqar Ali.

The 23-year-old deceased was shot dead by unidentified assailants on Wednesday, a case of which was registered by his brother Muhammad Amin against Shamsul Islam in Gizri Police Station.

Justice Salahuddin Panhwar heard the pre-arrest bail plea, where Shamsul Islam was present accompanied by a large number of lawyers. The accused maintained that the allegation of his involvement in Zulfiqar's murder was baseless and he was ready to cooperate with the police.

The court accepted the pre-arrest bail plea of Shamsul Islam against a surety of Rs100,000 till April 11.

No progress

Meanwhile, the police investigation failed to make any progress in the case. No bullet shells were found at the crime scene and no CCTV camera was installed in the area, according to the police.

Police claimed to have written a letter to the relevant authorities to acquire the phone records of Zulfiqar while geofencing of the crime scene was also being done.

On the other hand, police have registered case number 19/144 against the brother of deceased and nine others for protesting alongside the body of deceased on Sunset Boulevard Road and blocking the traffic on Wednesday.

Those nominated in the case include Muhammad Amin, and nine others including Aslam, Shams, Shamshad, Allah Wasayo, Niaz Ahmed, Saleem Nazeer and Mukhtiyar under charges of hooliganism, damaging public property and blocking the road and interference in governmental affairs.

The investigation officer Chaudhry Amanat Ali said that it was a well-planned murder. There were no witnesses of the incident either, according to Ali. The blood-stained clothes of the deceased have been sent for chemical examination and phone records have been summoned.

The other side

Advocate Khwaja Shamsul Islam said that the deceased was his driver 1.5 years back and was terminated because he drove rashly and didn't improve despite warnings. He claimed that Zulfiqar had been working using his name ever since and had there been any personal enmity, he would've never allowed him to use his name.

There was no FIR ever filed against him by me, he said adding that the statement given by the deceased's brother was baseless. He claimed that at the time of the murder, he was at Justice Abdul Ghaffar's court. 

Published in The Express Tribune, March 29th, 2019.
COMMENTS
Comments are moderated and generally will be posted if they are on-topic and not abusive.
For more information, please see our Comments FAQ