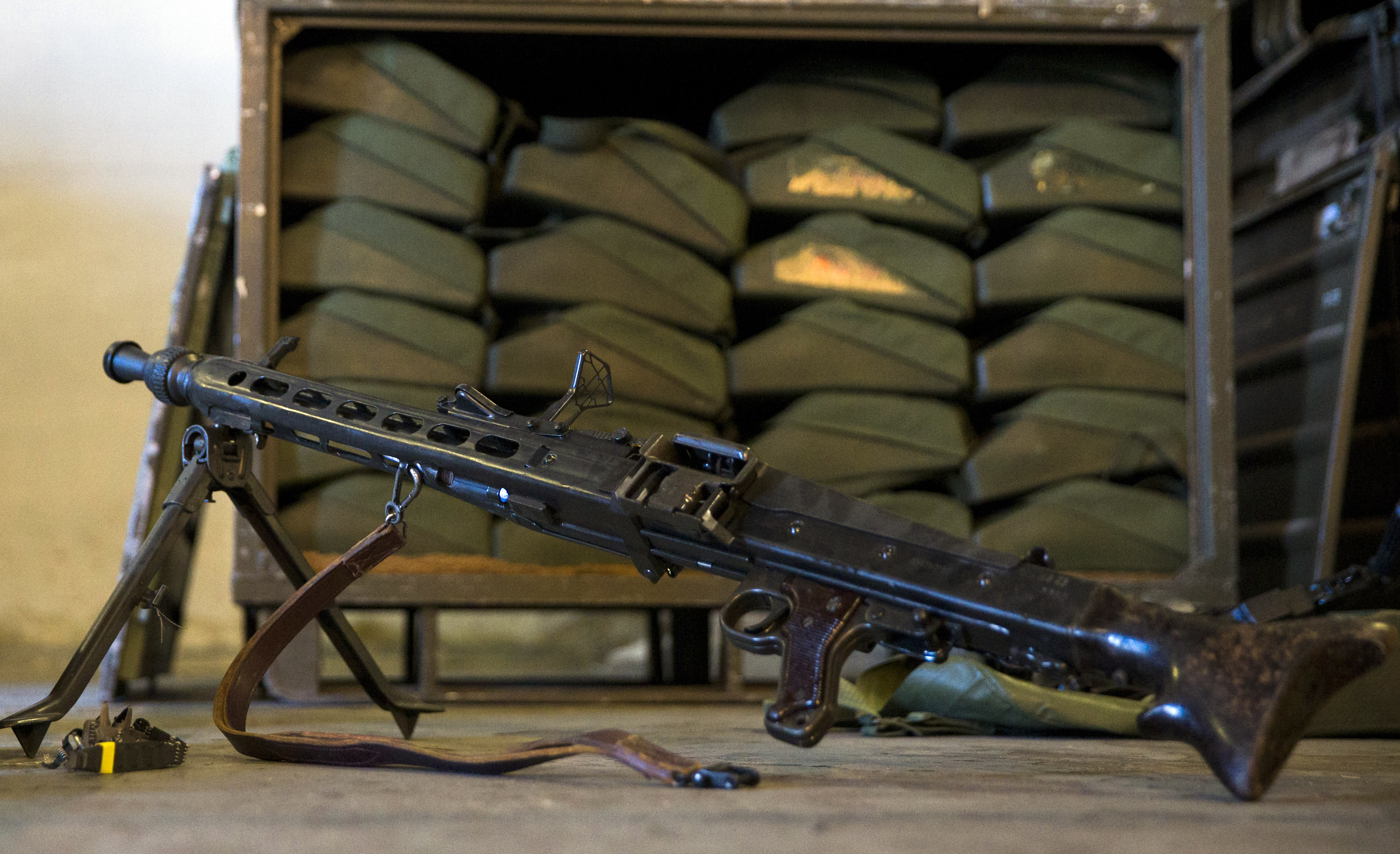 ---
PESHAWAR: Darra Adam Khel arms manufacturers are seeking legal status to continue over a century old trade.

A delegation of arms dealers from Darra Adam Khel called on Khyber-Pakhtunkhwa Governor Shah Farman and discussed the situation arising after the merger process.

The end of distinct status for tribal and frontier regions has brought laws and courts to the area, whereby gun manufacturing will become subjected to mandatory licence and legal procedures.

The arms manufacturers told the governor that they were willing to get their industry registerd with relevant authorities. They suggested forming a committee to guide the tribesmen in the process of legalising their arms trade.

Governor Khyber Pakhtunkhawa Shah Farman has said that government would provide ever possible assistance to the arms manufactures in the Dara Adam Khel of Khyber tribal district.

While interacting with the delegation of the notables of the ex-Frontier Region Kohat at Governor House Peshawar on Thursday, Farman said the government will support the arms making cluster at Darra Adam Khel.

"The PTI government is planning to patronize the industry and keep the businesses running as it is in the best interest of the country as well the locals, as it's had provided job opportunity since many decades," the governor said according to an official statement.

The gunsmiths of Darra have been producing cheap replicas of foreign guns for want of weapon grade steel and machinery.

Governor Farman said the arms and ammunition industry in Darra Adamkhel would be revamped in vital interest of locals and the country as well.

Talking to the delegation of erstwhile FR Kohat, he assured the government would soon give consent to give access to arms manufacturers to local and international market besides allowing purchase of raw materials.

Farman assured of constitution of a committee for making Dara Adam Khel an Industrial Zone and registration of arms' manufacturers and other Industrial units.

The delegation appraised the Governor about their problems and suggested measures in this regard. The Governor assured to resolve their problems on priority basis.

The delegation also pledged that they would extend their help in registering the industry with the relevant authority and agreed on forming a committee of the public and private participants, who would help the issue of the industry and also assist in registration of the industry.

K-P's Darra Adam Khel region is still considered the epicenter of illegal and locally manufactured arms in Pakistan. On Wednesday Peshawar Police foiled a bid of arms smuggling from Darra Adam Khel to down country and arrested a smuggler near Matni.

The recovery was made by the police during search of a car intercepted near Arbab Tapo check post.

Recovered arms included 12 pistols and thousands of bullets. Police also arrested the smuggler on the spot. 

Published in The Express Tribune, March 29th, 2019.