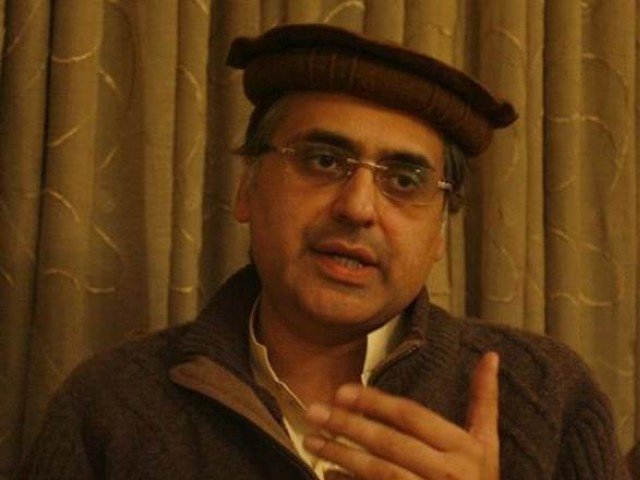 ---
PESHAWAR: The opposition in Khyber-Pakhtunkhwa Assembly on Thursday demanded civil award for ANP leader Haroon Bilour who was killed in a suicide attack during 2018 election campaign.

Members of opposition expressed resentment over government's exclusion of Haroon Bilour's name from recipients of Pakistan Civil Award.

Few provincial ministers were present when K-P Assembly session resumed under the chair of Speaker Mushtaq Ghani on Thursday.

As the session resumed the PPP lawmaker Nighat Orakzai brought to attention of the assembly that the name of the slain leader of the ANP Haroon Bilour was not listed in the Pakistan Civil Award and demanded that his should be conferred award on 14 August this year.

"Bilour's family has rendered numerous sacrifices for the K-P and the nation, Haroon Bilour should be awarded with the prestigious award on the 14 August function, he deserved the most in the already awarded list," Orakzai said.

As the session proceeded, the opposition and government discussed delay in issuances of the National Finance Commission (NFC) award.

ANP MPA Khushdil Khan came harsh on the PTI-led government in centre and province. He stated that previous NFC award was always bone of contention, as in province one party was ruling, while the federal government was always run by different party. Now that the centre and province were being run by the same party, PTI, they should show affection to the masses of K-P, who have wholeheartedly voted for them.

MMA lawmaker Inyatullah Khan informed the assembly that with the merger of the seven tribal districts, it's the federal government responsibility that they should enhance the share of the province, while also allocate 3% for the merged tribal districts in coming awarding NFC.

He also demanded that federal government should announce the next NFC by looking into area, population and also the poverty of the province, if they keep the indicators, the KP share would be increase.

MMA lawmaker Mualana Lutfur Rahman Khan also took part in the discussion and said: "Centre owes our province billions of rupees in the net hydel profit share. The federal government should release the NFC award and also the share of hydel profit," he said.

PPP MPA Ahmed Kundi also took part in the discussion stated that PPP empowered the province, while the centralist forces always tried to revoke the 18 Constitutional Amendment.

Minister for Law Sultan Muhammad Khan, on behalf of Minister for Revenue and Estate, introduced the K-P Land Acquisition (Amendment) Bill, 2019.

The House passed the K-P Urban Mass Transit (Amendment) Bill, 2019.

Published in The Express Tribune, March 29th, 2019.
COMMENTS
Comments are moderated and generally will be posted if they are on-topic and not abusive.
For more information, please see our Comments FAQ