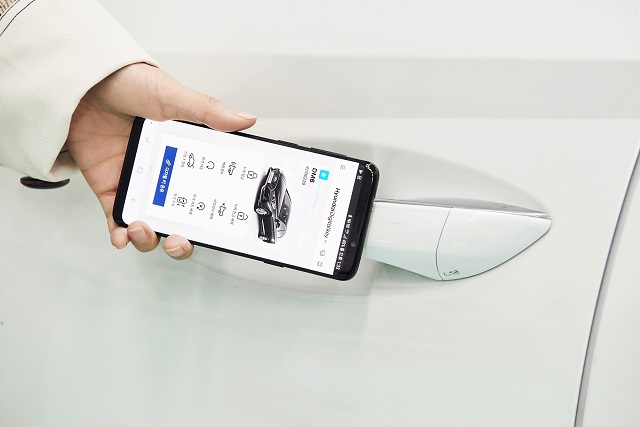 ---
If you forget where you have kept your car keys or if you are likely to misplace them from time to time, Hyundai might be able to help. The company announced that it is developing a digital key that will allow users to unlock and start their car via a smartphone.

With an objective to replace traditional keys, the digital key can be downloaded through an app. Up to four authorised users will be able to download the key and the car will detect a digital key-enabled smartphone if it is close to the door

5G to establish foundation for digital economy

The Near Field Communication (NFC) antenna for entry identification will be attached to the handles of the driver and passenger-side doors while one will be attached to the wireless charging pad to start the car.

Once the car is unlocked, the user can then start the car by placing the smartphone on the wireless charging pad – located on the center console – and pressing the engine start/stop button.

"The Digital Key will benefit a very wide range of future Hyundai customers, as well as enabling innovative new schemes for vehicle sharing," said Ho Yoo, Group Leader of Hyundai's Electronics Development Group in a press release.

The personalised settings of each user will be stored in the vehicle and will enable the automatic adjustment of mirrors, seats and the steering wheel as well as controls for the audio and navigation systems.

Is Pakistan digitally literate?

"We are studying other ways to harness this type of connected-car technology to greatly enhance the driving and ownership experience," Ho Yoo further added.

Using Bluetooth Low Energy (BLE) communication, users will also be able to activate an alarm.

These features will be handier when self-driven cars become more common. While the level of access will be different depending on the car, the vehicle owner can preset the duration of vehicle use. For example; the vehicle owner can enable a timer to open the trunk.

Hyundai will eventually implement this technology in new vehicles it produces later this year.
COMMENTS
Comments are moderated and generally will be posted if they are on-topic and not abusive.
For more information, please see our Comments FAQ