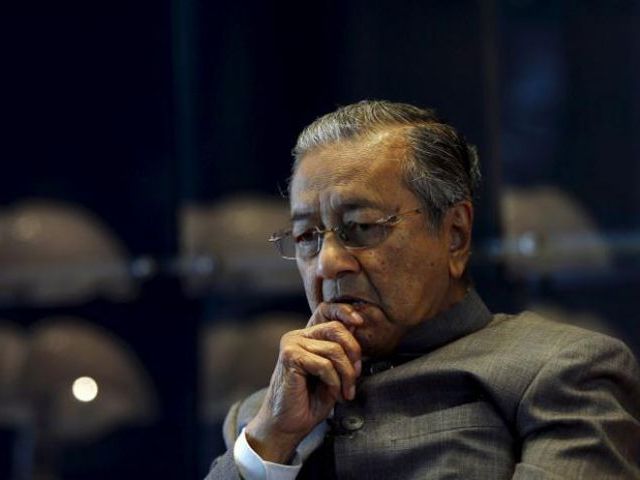 ---
Malaysian Prime Minister Mahathir Mohamad said that the military might of Pakistan was enough to make any country think twice before planning to attack it, Malaysian national news agency Bernama reported.

Hailing the armed forces of Pakistan, the Malaysian prime minister said that the performance of the aircraft he witnessed during the Pakistan Day Parade in Islamabad on March 23 showed that Pakistan Army was well-prepared to defend its borders.

"They [Pakistan] have been able to build aircraft [JF-17 Thunder]. The aircraft [during the Pakistan Day parade] performed very well. I don't know how strong the Pakistani army is, and [if] those missiles can carry nuclear warheads, people will think twice about attacking Pakistan," he said.

Malaysian PM Mahathir Mohamad arrives on 3-day visit to Pakistan

Regarding the efforts of Prime Minister Imran Khan in his fight against corruption, Mahathir said that both Malaysia and Pakistan faced similar issues which were related to the efforts to bring the previous corrupt rulers before the court.

"They [Pakistan] want to take action against people from the past [government] who are corrupt but they are facing difficulties. We are also facing a similar problem because it looks like the courts have their own ideas about how serious this matter [is]. As a result, we have not made much progress. We have taken cases to the courts but there are no trials," he said.

Malaysian PM Mahathir departs after attending Pakistan Day parade

Mahathir further said that during his visit to Pakistan he came to know about the capabilities of Pakistan and the potential for trade between the two countries.

"There are many fields ... but (before this), we did not know of their capabilities and they did not know of our capabilities. Only when we are here, can we see their strengths," he said.

The Malaysia premier visited Pakistan last week on the invitation of Prime Minister Imran Khan. He was the chief guest at the Pakistan Day parade on March 23.
COMMENTS
Comments are moderated and generally will be posted if they are on-topic and not abusive.
For more information, please see our Comments FAQ