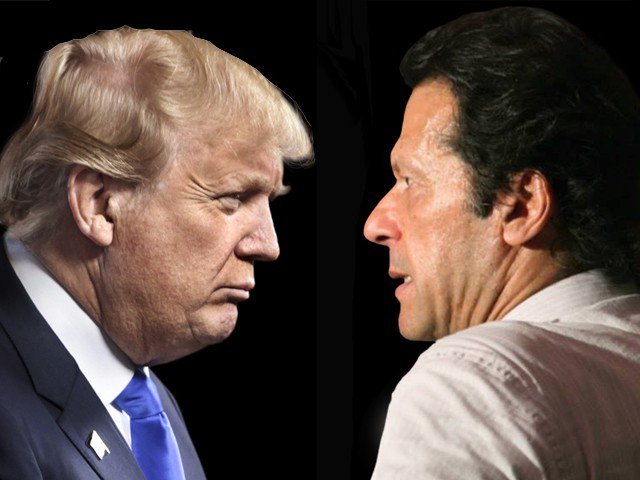 ---
United States Secretary of State Mike Pompeo has emphasised the need to build "confidence and trust" between Washington and Islamabad, US State Department Deputy Spokesperson Robert Palladino said at a press briefing on Tuesday.

His comments came in response to a question on Pompeo's recent statement wherein he identified Pakistan's nuclear programme as one of the top five threats to American security.

"Nuclear proliferation is one of the very first national security concerns articulated in our National Security Strategy. It's at the very top of the list. So that absolutely remains something that this administration thinks about often because the impact of what could happen is simply so great. So that remains at the very top of our national security considerations."

"As far as Pakistan itself, the secretary [Pompeo] has also emphasised that – the need to deliver outcomes and to build confidence and trust between our two nations, and we do want to see a prosperous Pakistan that contributes positively towards regional stability and security," said Palladino.

Pompeo hopes Pakistan will achieve goals set-out by US

The deputy spokesperson was also questioned on Islamabad's role in the Afghanistan peace process. "Pakistan could play an important role in bringing about a negotiated settlement in Afghanistan, and something that we're thankful for," he said.

The latest recognition of Pakistan's efforts came as US Special Representative for Afghanistan Reconciliation Zalmay Khalilzad heads back to the region for a new round of talks.

Khalilzad will visit Afghanistan, Pakistan and several other countries during the trip that commenced on March 25 and is scheduled to run through April 10.

Khalilzad would also visit Belgium, Britain, Jordan and Uzbekistan.  He met last week in Washington with representatives from China, Russia and the European Union.

Earlier this month, US President Donald Trump said ties with Pakistan were "very good" and hinted at a meeting with the Pakistani leadership in the near future.

When asked about Washington's relationship with Islamabad, the US president said, "Pakistan – we will be meeting with Pakistan. I think our relationship right now is very good with Pakistan."






COMMENTS (1)
Comments are moderated and generally will be posted if they are on-topic and not abusive.
For more information, please see our Comments FAQ