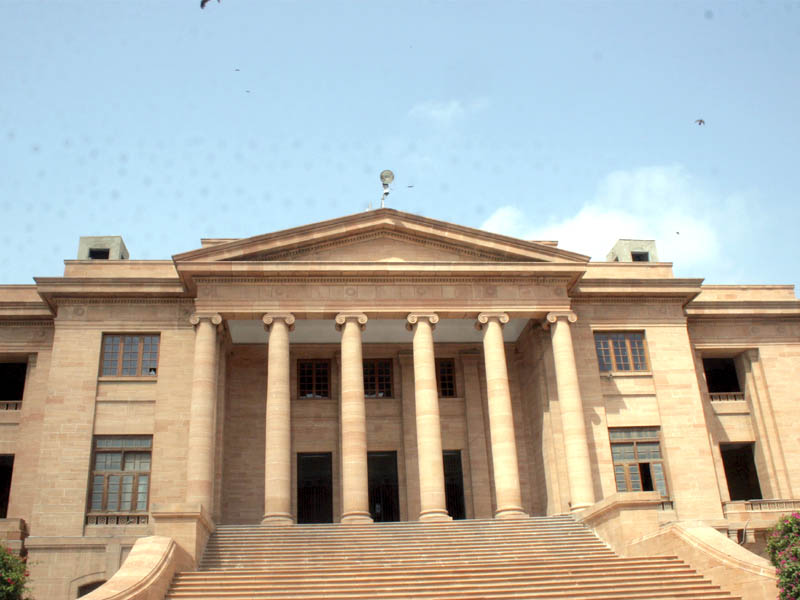 ---
KARACHI: Justice Muneeb Akhtar recused himself on Tuesday from hearing petitions in the Supreme Court (SC) seeking action against encroachments on government land and amenity plots, including land for parks and playgrounds. Justice Akhtar referred the case to the Chief Justice of Pakistan (CJP) requesting the formation of a new bench.

The hearing of the petition filed by the former city nazim Naimatullah Khan was held at SC's Karachi registry. Justice Gulzar Ahmed, who was heading the bench, in his remarks said that Justice Akhtar had previously heard these petitions. The court has now sent the request to the CJP for the formation of a new bench.

During the hearing, Dr Saifur Rehman, the municipal commissioner, submitted a report on behalf of Karachi Metropolitan Corporation (KMC), which said that the Karachi Metropolitan Corporation has decided to demolish more illegal structures across the city, including up to 1,955 shops.

The report further said that notices had been issued to 703 shops in Lea Market and 447 shops in Jubilee Cloth Market. In addition, 148 shops will be demolished in Bahauddin Shah Market and 137 in Madina Cloth Market, 108 shops in Taj Mahal Market, 180 shops in Aurangzeb market, 95 shops on Akbar Road and 137 shops in surrounding areas have been given notices.

Works and Services engineers

The same bench sought reply on Tuesday from the relevant department over the application moved by the engineers of Works and Services department against their seniority being affected.

Justice Ahmed questioned what was the objective of creating a department for development work in rural Sindh when the people of Sindh were still living in Mohenjo Daro. Billions of rupees have been spent on the people of Sindh already but to no avail.

The court questioned whether the Sindh government had anything to say to defend these realities or they would just create department, hire people and later place them into the surplus pool.

The court, seeking reply from the relevant department, adjourned the hearing.

The petition was filed by Vadhuman and others in which they maintained that the Sindh Arid Zone was founded in 1994 for the development of the rural areas, but it disbanded in 2003 after being termed a corruption centre. The services of employees of the authority were handed over to various other departments, which affected their seniority.

Published in The Express Tribune, March 27th, 2019.
COMMENTS
Comments are moderated and generally will be posted if they are on-topic and not abusive.
For more information, please see our Comments FAQ