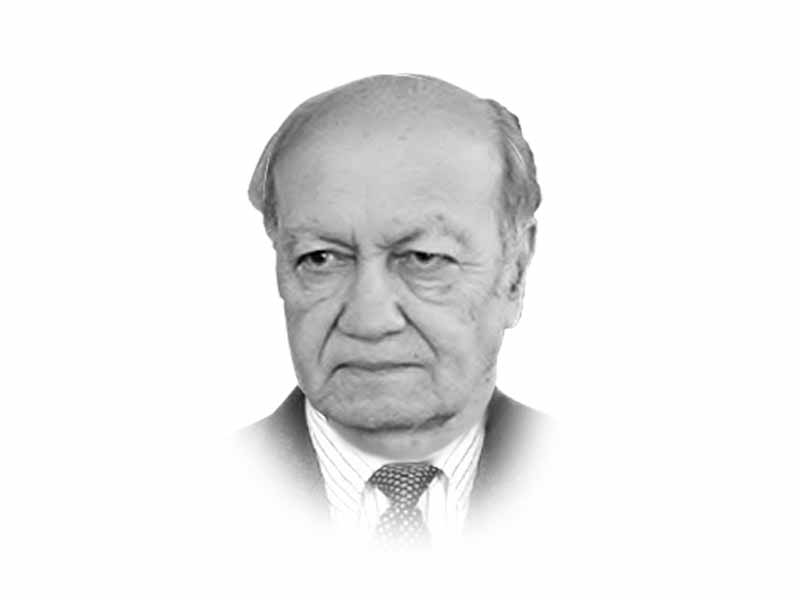 ---
The threat that the conflict with India could have taken a dangerous course has been largely averted. Thanks to the timely role of major players — the US, Russia, China and Britain — in restraining India from any misadventure. Prime Minister Imran Khan's consistent emphasis on dialogue and engagement to resolve issues rather than further compound them through military action did contribute to injecting sanity. The state of alertness and professionalism of our armed forces was evident from the quality of response to Indian violation of our air space and the subsequent downing of two of its fighter aircraft.

Despite these tactical pluses, it clearly was not in our interest that the conflict should have prolonged. Pakistan's logistic stamina to fight a conventional war is limited to a few weeks, and thereby the danger of engagement escalating to a nuclear threshold is very much a possibility. The consequences of it would have been certainly suicidal. It is not surprising that the world powers were alarmed and ready to play a constructive role in restraining the antagonists to back off. For it was the first time that the threshold of using air power in a nuclear environment was crossed by India, and in response by Pakistan. India apparently was testing our nerves by moving on the escalation ladder and also seeking attention of world powers. Meanwhile, both countries had mobilised their forces on the borders, air forces were engaged in battle and Indian Navy was flaunting its nuclear muscle. It is now confirmed that India had decided to launch its long-range missiles targeting our cities.

To recall this scenario of brinkmanship was to illustrate the point that India and Pakistan have been playing with fire, not only involving their two countries but the lives of two billion people. This scenario not only focuses on the urgent need to treat the question of disarmament and nuclear proliferation at the highest level but also to make nuclear countries realise that their conduct of domestic and foreign policies has to be compatible with the huge responsibility and burden they carry as nuclear powers.

Two weaknesses stood out during the crisis. One, the lack of understanding or complete ignorance on the part of the media that was reflected the way they were egging their governments to show its muscle. Nationalism is fine but when it takes the form of hyper-nationalism in a nuclear or even a dangerous conventional environment, it could be suicidal. The other salient point that the original five nuclear powers have learnt over the years is that outstanding issues between them have to be settled through dialogue and politically. Territorial issues cannot be settled unilaterally by force, and people cannot be suppressed merely by brute force and military muscle — even if the country is armed to the teeth conventionally and is a nuclear power. Collapse of the Soviet Union and the breaking down of the Berlin Wall are classic examples of this phenomenon. Recent examples illustrate that with all the might at its command, the United States had to withdraw from Vietnam and are now poised to find a respectable way out of Afghanistan. To draw these examples is to illustrate that India has to find a political solution to the Kashmir issue. The sooner it realises this stark reality the better it would be for itself and the region. One does realise the complexity of the Kashmir issue, yet serious political engagement and a spirit of give and take between India, Pakistan and the Kashmiri leadership could lead to a workable solution. There is an urgency of addressing the Kashmir issue as the human rights aspect has reached atrocious proportions, driving the discontent youth toward militancy. Firing on the Line of Control is intensifying by the day driving India and Pakistan toward a state of acute hostility.

Pakistan too has to ensure that recent actions it has taken against Lashkar-e-Taiba, Jaish-e-Muhammad and other UN-listed organisations are strictly implemented. Any half-hearted measures, as was the practice in the past, will backfire and seriously undermine our credibility. There are, however, hopeful signs that Prime Minister Imran Khan and the military leadership are ensuring compliance. It is not merely to satisfy the Financial Action Task Force or to bend to the US and Indian pressure that these actions should be taken, but primarily to serve our national interest. It is incomprehensible that with such a highly-professional armed forces that have shown their mettle brilliantly, we need to tolerate non-state actors that are undermining our national credibility and the Kashmir cause and giving India an alibi to use force.

What is disconcerting is that India's abuse of Afghan territory to conduct anti-Pakistan activity is overlooked by major powers. Similarly, India's support of misguided Baloch youth or fomenting trouble in Karachi and the tribal belt never received the condemnation that it deserves.

The question that arises is that if Modi, or whichever party or coalition comes into power after the elections, will review its Pakistan policy and move toward conciliation and understanding. There is a school of thought that if the BJP gets back in power, a confident Modi would be in a better position to initiate the process of dialogue. Moreover, for any Indian leader, economic development and fighting poverty should be a top priority for domestic and external considerations. Remaining perpetually-engaged in a state of conflict may prove very costly for Pakistan but eventually it would take its toll on India as well, and keep it locked at the regional level, hurting its ambitions to play the catch-up game with China.

India deliberately ignores the fact that Pakistan's political parties are unanimous in developing good relations with it. They consider the Kashmir issue as central but are seeking its peaceful resolution. New Delhi's stance that it is not the political parties but the military leadership that determines the relationship is no more valid and is just a lame excuse for covering up its hostile posture. For the military's interest lie as much in a peaceful South Asia as their civilian counterparts.

Published in The Express Tribune, March 27th, 2019.

Like Opinion & Editorial on Facebook, follow @ETOpEd on Twitter to receive all updates on all our daily pieces.
COMMENTS (1)
Comments are moderated and generally will be posted if they are on-topic and not abusive.
For more information, please see our Comments FAQ