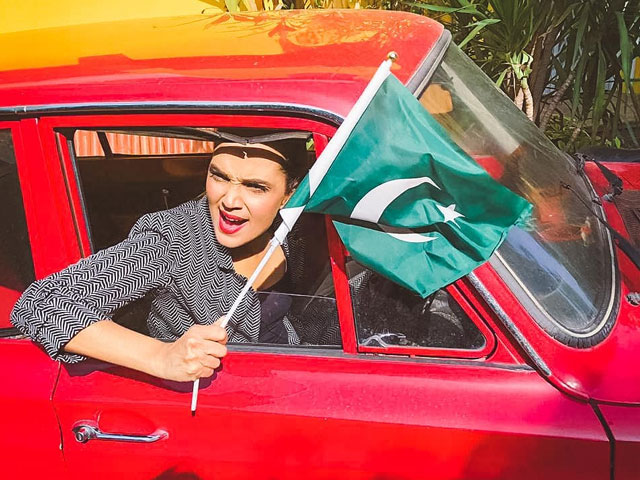 ---
I've been in Pakistan for more than three years and I am continually impressed by the potential I see here. I've met aspiring entrepreneurs, remarkable women, and young people breaking barriers to achieve their dreams.

The UK through its Department for International Development (DFID) has been advocating to 'leave no one behind' through inclusive programming and championing a 'balance for better' — this year's theme for International Women's Day. The opportunity to hear stories of ordinary Pakistanis has enabled me to begin to understand the aspirations of the people of this country, including the most marginalised.

Last year, we hosted a disability summit here in Pakistan which gave me a chance to meet with disabled persons making a difference. I have met some amazing women through the Women Entrepreneurship Challenge that we fund through Karandaaz. I've had conversations with adolescent girls re-claiming lost years of education and seeking vocational training in South Punjab. Last week, I met women in journalism at a conference we hosted where they spoke about the challenges they face while reporting.

And this week, it gave me a real buzz to attend the Human Capital Summit where the 'Pakistan@100' report was launched. As a panellist on the 'future of human capital' I spoke about the fabulous future I foresee for Pakistan and the challenges it will have to overcome to achieve it.

The UK is proud to have partnered the World Bank in developing the report. The report is significant because the decisions made over the next decade will determine Pakistan's future if it is to reach its true potential. It highlights the need for Pakistan to invest in its human capital so that it is stable, prosperous and inclusive at 100.

I enjoyed being part of a process which has engaged the public and young people. And what's great is that the aspirations set out in the report are not just what grey-haired economists or politicians want for Pakistan — but what young people want their country to be.

The key issue that stands out for me is if we want to achieve this, the future is women. As the Head of DFID Pakistan, I'm proud of our work in Pakistan to remove barriers to women's empowerment and their participation to achieve inclusive growth.

Through our programmes, we have supported millions of girls in primary and secondary schools. We're ensuring that more births are attended by skilled health workers and that women have choice in planning their families. We've helped more women to be involved in political decision-making by exercising their right to vote. And we support the Benazir Income Support Programme which empowers millions of women by giving them the cash to make their own decisions about their families.

But empowering women has a long way to go. Christine Lagarde, the Managing Director of the IMF, said recently that if there was gender balance in labour force participation in countries where there is currently a significant gap, GDP could be 35% higher. A strong indication of women's ability to compete would be them increasingly occupying senior positions in Pakistan's finest companies. Yet a recent survey by Women On Board showed that women only occupied 11% of board positions and out of those, less than a third were not related to other shareholders.

I am an optimist about Pakistan's future. The 'Pakistan@100' report dares us to imagine a Pakistan that is peaceful and prosperous — a major trading hub; a Pakistan providing the best possible services for its people and managing its natural resources responsibly; a Pakistan that is inclusive and tolerant.

All of this is possible if it makes the right choices now. I believe that if we empower women and give them choices, then Pakistan will be the country we dream of. Allow women to choose if and when to have children; allow women the opportunity to work, to be entrepreneurs; allow women to dream of the Pakistan at 100 they want to see, because for sure women will make it happen — women will make their dreams come true.

Published in The Express Tribune, March 27th, 2019.

Like Opinion & Editorial on Facebook, follow @ETOpEd on Twitter to receive all updates on all our daily pieces.