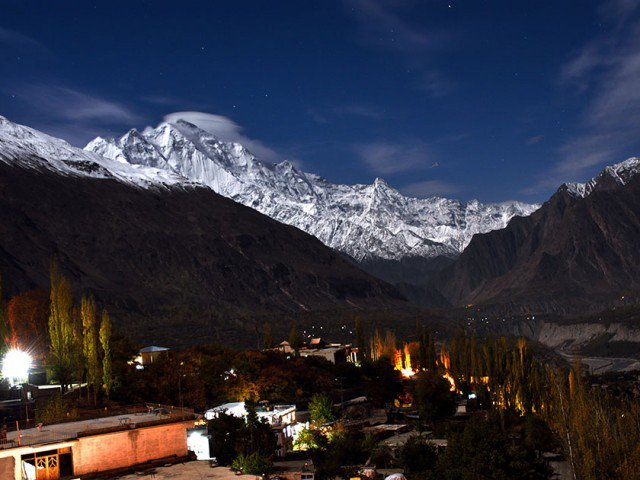 ---
ISLAMABAD: The government announced several steps on Tuesday to boost tourism, including incentives and doing away with the requirement for foreigners to have a no-objection certificate (NOC) to visit certain areas of the country.

"Foreigners will no longer need an NOC to move across the country," Federal Information Minister Fawad Chaudhry told reporters while briefing them about the decisions made in a federal cabinet meeting chaired by Prime Minister Imran Khan.

According to an interior ministry notification, "Free movement of foreigners shall be allowed in open cantonments except prohibited and restricted areas with the visible signboards. The border crossings will be open and non-restricted."

Areas in Azad Jammu and Kashmir, Gilgit Baltistan and Chitral have been declared non-restricted and non-prohibited.

However, free movement is restricted 10 miles from Pakistan's border with China, in the Wakhan Corridor along the Pakistan-Afghanistan border and Siachen. Areas which are five miles from the Line of Control are also off-limits.

Under a pilot project, e-visa facility is being provided to five countries, including Saudi Arabia, the United Arab Emirates, Turkey, Malaysia, and the United Kingdom.

People from 58 countries can get visa on arrival, while 170 other countries will be provided with the e-visa facility soon.

Aviation policy

Facilities, including reduction in travelling expenses and cuts in taxes worth Rs3.8 billion, will be offered to promote tourism and the aviation sector.

The cabinet also discussed starting a helicopter and a 40-seat plane service to Gilgit-Baltistan and Swat among other tourist destinations.

Passenger airlines in Pakistan will be allowed to import aeroplanes that are 18 years old against the previous limit of 12 years while cargo planes up to 30 years old can be imported.

New recommendations related to the aviation sector also include abolishing charges on flight kitchens and reducing taxes on domestic routes.

The Civil Aviation Authority, as part of a special initiative, will pay up to Rs400,000 in fees to women to encourage them to become pilots.

The government has also decided to end the country's open sky policy, which proved to be "disastrous" for the Pakistan International Airlines (PIA). Most of the profitable routes were given to international airlines causing huge losses to the PIA and all agreements with international airlines will be reviewed.

Kartarpur Corridor

The federal cabinet has decided that the Kartarpur Corridor will be opened for the Sikh community by November this year. A 10-member Pakistan Gurdawara Parbandhak Committee has been formed to ensure the required arrangements and facilitate the pilgrims.

High-rise buildings

The cabinet has allowed the construction of high-rise buildings in Islamabad. There will be no need to obtain an NOC from the Capital Development Authority.

Ramazan package

The cabinet also approved a Rs2 billion Ramazan package to provide relief to people during the holy month and daily-use items will be available at subsidised rates at Utility Store.

SC decision

On the Supreme Court granting a six-week bail to former prime minister Nawaz Sharif on medical grounds, the government announced that it respected the decision. However, it maintained that Sharif's narrative had been exposed as he was not suffering from an actual illness but only the stress of spending time in prison.

The government also decided to move the Supreme Court against the Lahore High Court's decision of removing Shehbaz Sharif's name from the exit control list.
COMMENTS
Comments are moderated and generally will be posted if they are on-topic and not abusive.
For more information, please see our Comments FAQ