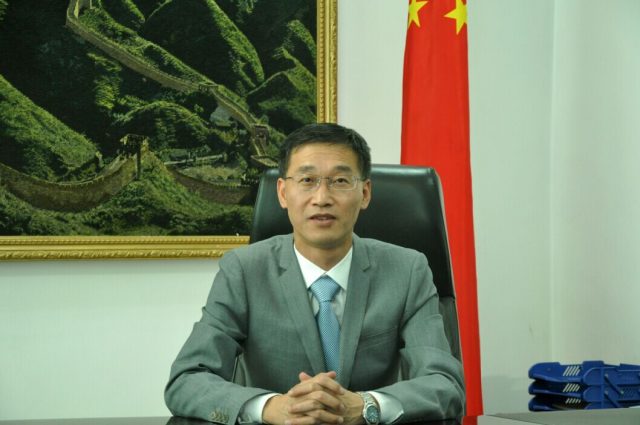 ---
ISLAMABAD: Calling the China Pakistan Economic Project (CPEC) an economic and commercial project, Chinese ambassador Yao Jing on Sunday said that people from all walks of life can participate in it. He added that the groundbreaking ceremony for Gwadar airport will be held next month.

The Chinese envoy also handed over a cheque of $200,000 on behalf of the Chinese Red Crescent Society to the Balochistan Governor Amanullah Khan for the relief of those affected by recent rains in the province.

He said that Pakistan was on its way to peace and prosperity, and hoped that the Cpec project would facilitate development in far-flung regions of the country. He added that the project had brought attention to Cpec, while expressing gratitude to provincial political parties for supporting the initiative.

He said that India has certain reservations against the project as New Delhi believes certain of the routes included in the project are disputed.

On this occasion, the Balochistan governor said that relief funds from China will greatly support the victims.