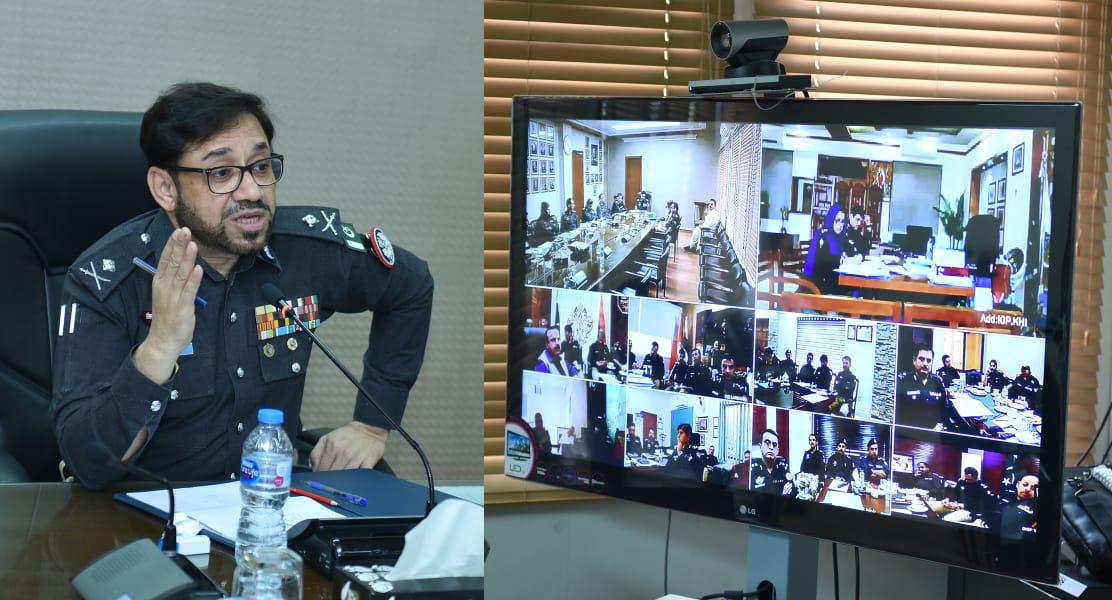 ---
KARACHI: Given the recent rise in crime incidents across the city, there is a need to ensure effective arrangements to spread awareness among the public about the basic services and facilities of police complaint centres established on a district level.

These instructions were given by the Sindh Inspector-General (IG) of Police Dr Syed Kaleem Imam during a video conference session organised at Karachi Central Police Office, which was attended by all additional IGs, DIGs, district SSPs and senior officials of Central Police Office.

Imam said that no arrests should be made before efficient investigations and not only should the officials follow the rules and regulations but also use solid witnesses and their statements before the arrest.

Use of modern technology to reform policing: IGP
Regarding the police outreach, he said that boards and banners with the contact numbers should be put up to spread awareness about the police complaint centres present at the offices of all DIGs, SSPs including police stations and other public places.

"This is to ensure the public that they can reach the police complaint centres in case the related police stations are not making any efforts for the resolution of their problems." The police complaint centres are the places where the public wouldn't only be listened to but their problems will also be addressed immediately, Imam assured.

According to Imam, lawyers, bar council members and judges would be invited to visit these centres while the police would be in contact with them so that, with their further suggestions and consultation, all complaints that come to the police complaint centres would be addressed accordingly.

Sindh IG informed the people through his session that they could register their complaints by contacting the assigned email addresses, phones and mobile phone numbers, if they find themselves in a situation where the police station officials are not giving them an immediate response.

The complaints can be of different kinds including non-registration of FIRs, abuse of authority, harassment or dissatisfaction over the investigation of cases. The police complaint centres would not only take action on complaints but also inform the complainant about the progress and even the final reports.