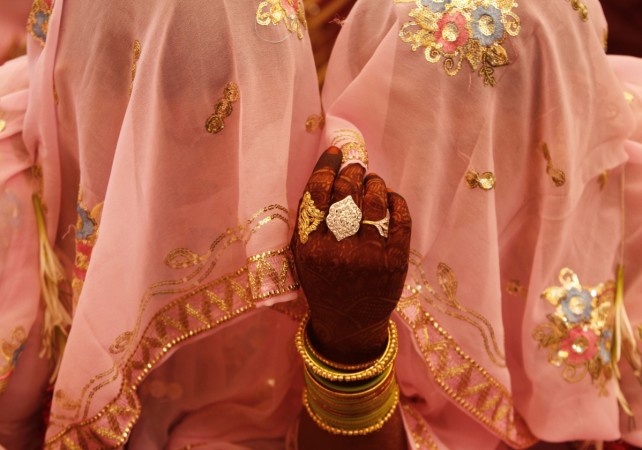 ---
Prime Minister Imran Khan on Sunday directed Sindh Chief Minister Murad Ali Shah to initiate an inquiry into the alleged kidnapping of two underage Hindu girls.

"The two had been abducted and forcibly converted to Islam," the victims' brother said.

Following the incident, a video snippet went viral on social media in which the two girls claimed that they had converted to Islam. "No one has forced us, we have embraced Islam at will," they maintained.


آج صبح وزیر اعظم عمران خان نے وزیر اعلی! کو یہ ہدائیت جاری کی ہے کہ سندہ سے اغوا ہونیوالی دو نو عمر ہندو لڑکیوں کے بارے میں ایسی اطلاعات ہیں کہ انھیں رحیم یار خان منتقل کیا گیا ہے، اس معاملے کی فوری تحقیقات کی جائیں اور اگر ایسا ہے تو بچیوں کو بازیاب کرایا جائے،

— Ch Fawad Hussain (@fawadchaudhry) March 24, 2019


Information Minister Fawad Chaudhry took to Twitter to apprise that reports had emerged that the victims had been shifted to Rahim Yar Khan.

Two girls allegedly kidnapped in Sindh's Ghotki district

On the occasion, the premier directed the Sindh and Punjab governments to devise a joint strategy to address such matters. Chaudhry, in another tweet, said that PM Imran had urged the government to take concrete steps to investigate such incidents, emphasising that the white in Pakistan's flag belongs to minorities and it is our duty to protect them.

Hindu community leader Mukhi Shiv Menghwar said, "It was not free will and the girls were in fact kidnapped and forcibly converted."

Hailing from a scheduled caste, Hindu community leaders alleged that two underage girls had been abducted by people from the Kohbar and Malik tribes on the eve of Holi.

On March 21, the Hindu community in the Daharki taluka of Sindh's Ghotki district staged a sit-in to protest the incident.
COMMENTS (2)
Comments are moderated and generally will be posted if they are on-topic and not abusive.
For more information, please see our Comments FAQ