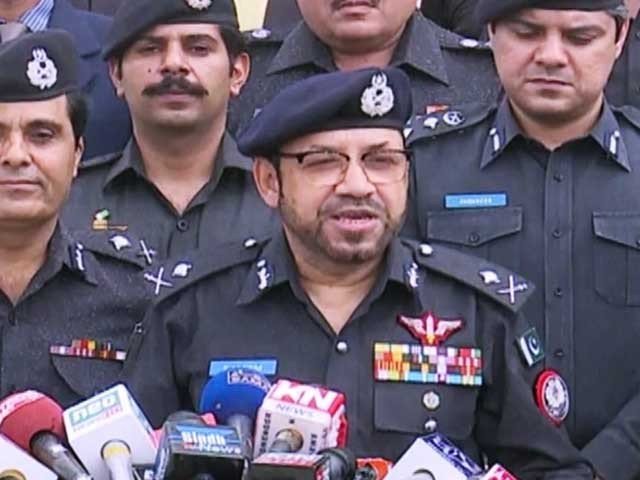 ---
Sindh Inspector General (IG) Syed Kaleem Imam said on Saturday that "important leads" have been found in Mufti Taqi Usmani's assassination attempt case.

Speaking to the media after his visit to Quaid-e-Azam's mausoleum on Pakistan Day, Imam said that the Sindh Police is on high alert, Express News reported.

"Up til now, 500 attempts of attacks have been foiled," he said. Condemning the attack on Mufti Taqi Usmani, the IG said that he was pleased that the attempt failed and the religious scholar remained unhurt.

Syed Kaleem Imam said that key leads into to the attack have been found. "We know who was involved in the attack. The culprits will be arrested soon," he said.

According to the IG, Safe City Project would be launched soon which would further accelerate the process of investigation.

Religious leader narrowly escapes brazen gun attack

A case has been registered against unidentified suspect for the assassination attempt on Mufti Taqi Usmani. An FIR involving the clauses of murder attempt, murder and terrorism have been included.

Renowned religious scholar and the Federal Shariat Court former judge Mufti Taqi Usmani escaped an attempt on his life on Friday while he was heading along with his wife and grandchildren to his traditional mosque in Karachi to deliver the Friday sermon.

According to police, Usmani's car was targeted on a flyover at Karachi's Nipa Chowrangi few kilometers away from his destination, the Baitul Mukarram mosque located in the city's Gulshan-e-Iqbal area.

They said four terrorists riding two motorcycles started firing at Usmani's car from both sides when it was about to turn left towards a side ramp leading to Nipa Chowrangi.

As a result of the firing a police guard, Farooq, who was sitting on the front seat and the driver, Habib, were martyred.
COMMENTS
Comments are moderated and generally will be posted if they are on-topic and not abusive.
For more information, please see our Comments FAQ