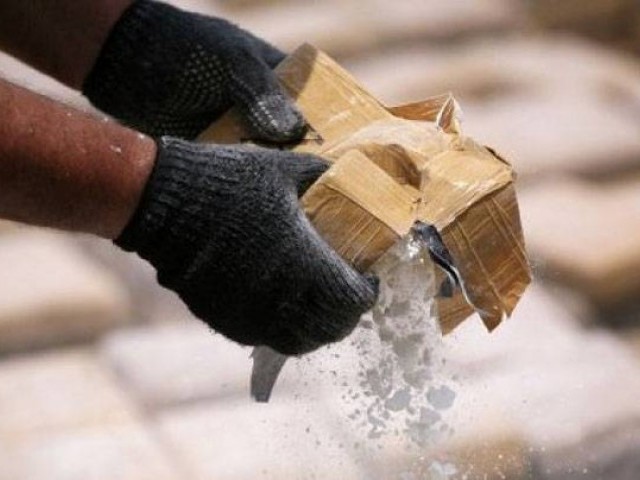 ---
PESHAWAR: Police in provincial capital arrested 54 suspects in search and strike operations around the jurisdiction of capital police jurisdiction and recovered weapon of various categories from their possession.

On the directives of the CCPO Qazi Jameelur Rehman, capital police have carried-out search and strike operation in various area of the Cantonment, Peshawar Saddar and rural divisions on Friday and Thursday night.

During the search and strike operation police found 151 households violating Tenant Act in the police stations jurisdiction. Police have registered cases against the tenant act violators.

ANF vows to counter drug trafficking across Pak-China border

Separately, police have arrested an alleged smuggler along with a vehicle carrying 40 kilgrammes of hashish which was intended to be smuggled to Punjab via Peshawar.

According to the SSP operation Zahoor Babar Afridi, the department received tipoff of smuggling of hashish to Punjab through provincial capital in a white car.

Subsequently, police stopped a vehicle at Motorway check-post and recovered 40 kg of high quality hashish from hidden compartments of the car and also arrested suspect Badam Gul a resident of Naguman.

Meanwhile Excise Intelligence Bureau (EIB) seized huge cache of arms and arrested alleged gunrunners in Dara Adam Khel of Khyber district.

EIB had received information of a bid to smuggle weapons to Peshawar district from Khyber via vehicle on Friday.

Subsequently, EIB personnel started spot checking of vehicles and finally hailed a passenger coach carrying arms and ammunition in hidden compartments.

EIB men recovered 15 AK47 assault rifles, 15 pistols, 15,000 bullets, 62 magazines and also arrested two suspects.

Published in The Express Tribune, March 23rd, 2019.