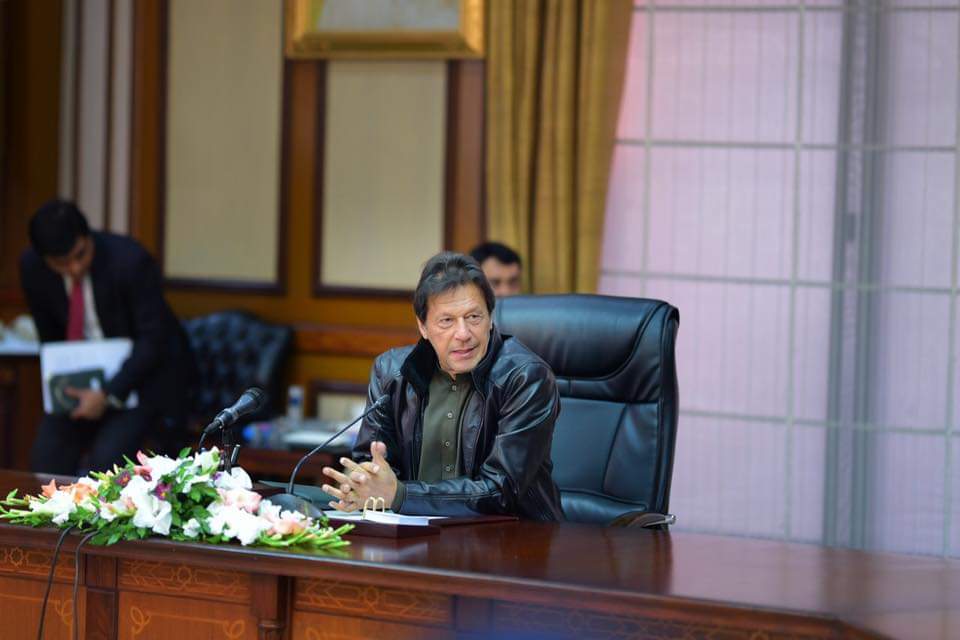 ---
ISLAMABAD: Prime Minister Imran Khan has warned that the security risk at the Line of Control (LoC) persists until elections are held in India and asked the nation to be prepared at all times.

Talking to editors here on Thursday, PM Khan said that the Modi government wanted to win the election based on its politics of hatred against Pakistan. He said that the armed forces of the country are ever ready and would give a befitting response in case of any military aggression.

The premier added that good news regarding oil and gas sector was expected in the next three weeks and if large reserves are discovered, the economic crisis in the country would be resolved to a great extent.

Speaking about the law and order situation in the country, PM Khan said that banned organisations should have been eliminated a long time ago, but it was his government which was taking action them. He said that the government was spending huge amount of money to bring them into the mainstream.

Commenting on National Accountability Bureau (NAB), he maintained that the anti-graft watchdog should catch big thieves as the small ones themselves would mend their way.

The premier said that due to lack of focused action, the bureaucracy was cautious and was avoiding signing off the projects for which the government was also facing hurdles.

Speaking about Punjab chief minister, the prime minister said that Usman Buzdar had come from a middleclass background and needed some time.

The PM noted that those who claimed being competent drowned the country in a debt of Rs300 billion and now had been creating fuss to gain sympathies from abroad.

Criticizing Pakistan Peoples Party (PPP) Chairman and others for raising voice against the banned organisations, the PM questioned why they did not take any action against these outfits during their tenure.

The premier noted that India was trying to push Pakistan in the blacklist of Financial Action Task Force (FATF) and if that happened, the country would be facing a lot of economic problems.

PM Khan said that the former government had pushed the country under huge debts. The main focus of his government after assuming charge was to keep Pakistan out from the list of defaulters.

He maintained that in the past, Rs7 billion were spent to control the rate of dollar which added to the economic burden. Consequently, the government had to turn to its allies and friendly countries.
COMMENTS
Comments are moderated and generally will be posted if they are on-topic and not abusive.
For more information, please see our Comments FAQ