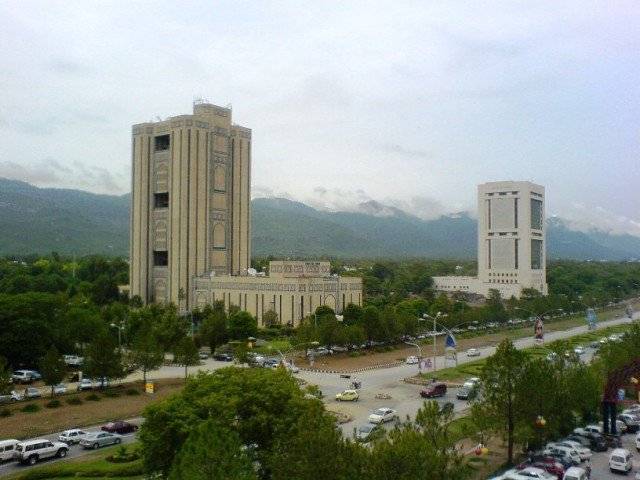 ---
RAWALPINDI: The Faizabad interchange will remain closed for all kinds of traffic on March 23 while all traffic bound for the twin cities of Islamabad and Rawalpindi will be diverted to Stadium Road.

This was disclosed by Rawalpindi City Traffic Police (CTP) on Wednesday after they finalised all arrangements to facilitate the motorists of the twin cities on March 21 — when a full dress rehearsal for the parade — and March 23 — when the actual parade — will take place.

Rawalpindi Chief Traffic Officer (CTO) Muhammad Bin Ashraf said that vehicular traffic will not be allowed to enter Rawalpindi and Islamabad from Faizabad on the two days, including heavy vehicles.

He added that the CTP has formulated a comprehensive traffic plan to facilitate motorists of the twin cities on both days. For this purpose, as many as 336 traffic police officers and traffic wardens will be deployed on various city roads to regulate traffic.

CTO Ashraf added that the Faizabad Interchange will remain closed for all kinds of traffic and those wishing to go either towards Islamabad or enter Rawalpindi will have to find alternative routes.

He said that diversions will be placed at different locations along the highway connecting the two cities. Motorists who wish to go to Islamabad from Murree Road will have to travel via Ninth Avenue while those travelling down Ninth Avenue will have to enter Rawalpindi after taking a U-turn from Double Road.

Similarly, vehicles coming from Koral Chowk will enter the federal capital through the Khana Pull Service Road, Chungi Number-8, Bandh Khanna Road, Sadiqabad, Rawal Road, C-Block, Murree Road and Stadium Road.

Entry of buses, trucks, trailers and other heavy vehicles has been banned, he said.

The CTO urged citizens to cooperate with the traffic police personnel deployed so that traffic problems could be addressed.

He advised the motorists and road users to contact the police helpline 051-9272616, 051-9272839 and Murree Traffic Police Helpline 051-9269200 in case of any inconvenience.

Security plan finalised

Meanwhile, the Rawalpindi police have finalized the security plan for Pakistan Day, with over 1,500 cops to be deployed to ensure security.

According to a police spokesperson, Rawalpindi City Police Officer (CPO), Abbas Ahsan has called for elaborate security arrangements apart from deploying the district police, special branch and personnel of the Elite Force on the day.

He said that police officials will be deployed at all entry and exit points of the city around the clock in shifts to ensure watertight security for the event. For this purpose, the city has been divided into six sectors which were being covered by setting up different police pickets and assigning special rooftop duties for snipers. Furthermore, officers of all police stations have been directed to make their patrolling more effective while the SPs and SDPOs were supervising and monitoring the security and patrolling plan, he added. The spokesman added that a reserves contingent will also remain on standby at the Police Lines.

Published in The Express Tribune, March 21st, 2019.
COMMENTS
Comments are moderated and generally will be posted if they are on-topic and not abusive.
For more information, please see our Comments FAQ