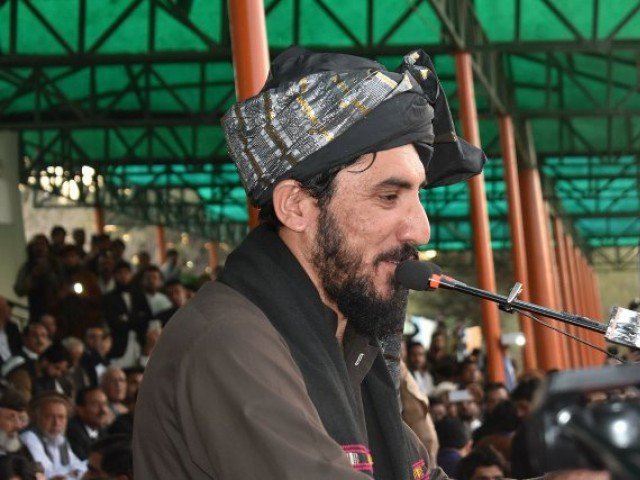 ---
PESHAWAR: Khyber-Pakhtunkhwa government has formed a committee to talk with Pashtun Tahafuz Movement (PTM) to find a way to redress the grievances of the disgruntled group.

Senators and MNAs from the tribal areas have decided to invite PTM for formal talks on every issue related to the grievances of the movement, Ajmal Wazir spokesman for the provincial government on merged districts told a press conference on Wednesday.

A Jirga will be held between the elected representatives of the tribal districts and the PTM leadership on March 26 in Peshawar at the Pakistan Army's Officers Mess.

The provincial government has formed an advisory committee to hold dialogue with PTM, Wazir said flanked by elected public representatives of the merged district the provincial K-P government spokesman Shaukat Yousufzai.

The advisaory committee consisted of senators Aurangzeb Khan, Haji Momin Khan Afridi, Hidayat Ullah, Bilalur Rehman, Mirza Muhammad Afridi, Sajjad Hussain Turi, Shamim Afridi, Taj Muhammad Afridi. The panel also has MNAs Gul Daud Khan, Gul Zafar Khan, Sajjid Khan, Noorul Haq Qadari, Muhammad Iqbal Khan, Muner Khan Orakzai, Sajjid Hussain Turi and Jawad Hussain

All political parties are on the same page on the issues related to the erstwhile Fata and announced to have formed an advisory committee and invited the PTM for formal talks on all outstanding issues.

Provincial government was totally backing the advisory committee, while the status is totally constitutional and the provincial government have given the ambit to bring the PTM leadership to table and sought-the issues through negotiations, Wazir replied to a question.

The government has already finalised the modalities of the talks and with the help of PTM we would soon eliminate the sense of deprivation in the people of the tribal districts from the last 70 years.

He said merger of Fata into K-P would be completed in line with the vision of Prime Minister Imran Khan by talking all political entities on board. "Therefore, we invite the leadership of PTM for talks," he said.

The invitation letter duly signed by members of the advisory committee has been sent to the PTM leaders." We hope the PTM leadership would respond positively to the invitation of the Jirga and ensure their participation in meeting," he told media people.

Published in The Express Tribune, March 21st, 2019.
COMMENTS
Comments are moderated and generally will be posted if they are on-topic and not abusive.
For more information, please see our Comments FAQ