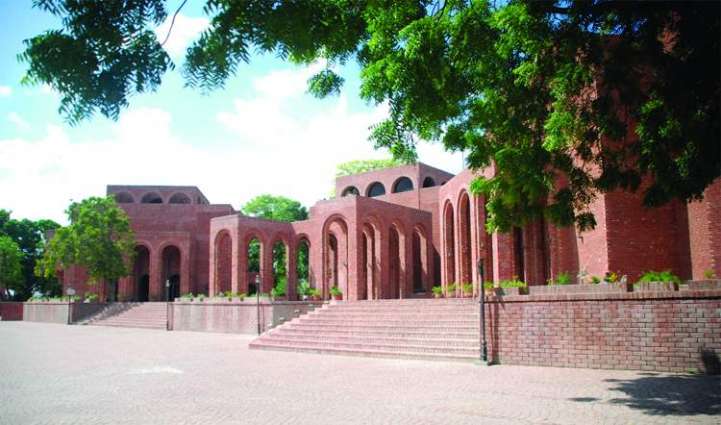 ---
LAHORE: The PILAC Dictionary was launched by Punjab Governor Chaudhry Muhammad Sarwar during a ceremony as this official residence in the provincial capital.
The dictionary was prepared and published by Punjab Institute of Language, Art & Culture's (PILAC) Information and Culture Department. The event was attended by noted scholars, artists, singers, journalists and promoters of the Punjabi language.
Chaudhry Muhammad Sarwar, while speaking at the ceremony, said people feel at home when they use their own mother tongue as it was associated with identity and culture. He congratulated PILAC for compiling such a large Punjabi language dictionary with seven volumes.

He said speakers had declared this dictionary as the biggest in the subcontinent. He pointed out that on that basis, it was the largest Punjabi dictionary in the world as the greatest number of speakers of the language were in this region.

He also agreed with the proposal of eminent analyst Sohail Warraich who said the province should also celebrate "Punjab Day" on a specified date. He believed this would enable the province to highlight its customs, traditions, games, cuisine and culture.
Punjab Minister for Information and Culture Samsam Bukhari appreciated the publication of the dictionary and assured that the government would continue its support to launch such literary projects. He continued that the objective would be to promote the mother tongue, art and culture of Punjab.
Sohail Warraich declared the compilation of the mentioned dictionary as a milestone in the history of Punjabi language. He emphasised on the importance of research and referencing for the development of a language and critical analysis, for which a dictionary is always needed.
Dr Sughra Sadaf expressed her gratitude over the completion of the painstaking task of compiling a dictionary. She gave special thanks to the government which supported the institute for this project.
Dr Shahid Kashmiri, the supervisor of the dictionary project, described how the institute completed the project in the stipulated time period of two years. He appreciated the efforts of the PILAC administration and researches who made it possible to conclude the project on a tight deadline.
Zia Shahid said Punjabi should be declared as a compulsory subject at the primary level to ensure that future generations were well versed in their mother tongue which had literature spanning thousands of years.
Dr Ajmal Niazi, Dr Hussain Ahmad Paracha, Dr. Nabila Rahman, Sajjad Mir, Shoukat Ali, Arif Lohar, Baba Najmi, Bushra Ejaz, Amina Ulfat, Haroon Adeem, Iqbal Qaisar, Mudassir Iqbal Butt, Shahida Mini, Beena Goindi, Sarwat Mohiuddin, Arshad Ansari, Naveed Chaudhry, Mansoor Afaq, Habib Mian and others related to the language of Punjabi language, art and culture spoke on the occasion. They appreciated the research and efforts to publish the PILAC Dictionary and congratulated the institute's administration for completing the project on time.
COMMENTS
Comments are moderated and generally will be posted if they are on-topic and not abusive.
For more information, please see our Comments FAQ