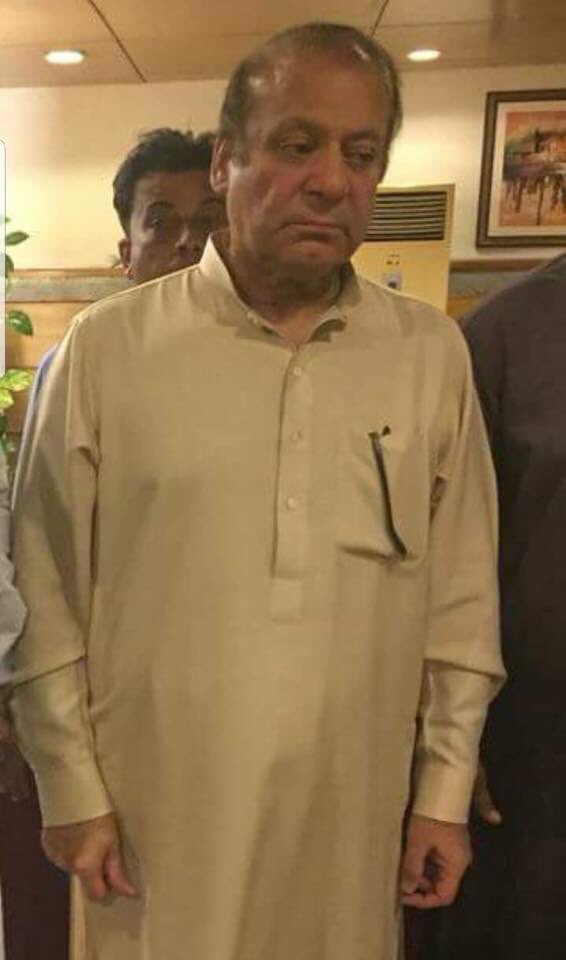 ---
ISLAMABAD: After two hours of arguments on former prime minister Nawaz Sharif's health, the Supreme Court has issued a notice to the National Accountability Bureau (NAB) over his plea requesting bail on medical grounds.

The court also made it clear that NAB may submit material on March 26 as there will be no adjournment and the case will be decided on the same day.

The three-judge bench headed by Chief Justice of Pakistan Asif Saeed Khosa and comprising Justice Sajjad Ali Shah and Justice Yahya Afridi is hearing Nawaz's petition seeking suspension of his conviction in the Al Azizia reference case and granting of bail on medical grounds.

Earlier, an Islamabad High Court division bench had rejected the same plea. Interestingly, Justice Afridi, who previously served on the Peshawar High Court, is hearing a matter related to the Sharif family for the first time. Courtroom No 1 was packed with senior PML-N leaders and lawyers as they came to watch the proceedings.

SC to hear Nawaz bail plea on March 19

The chief justice in his remarks noted that everyone is aware of Nawaz Sharif's medical history, but despite being under medical treatment, he had a very busy life as he addressed rallies and faced trial. "Now the court has to see whether his health condition is worsening or not. We are not doctors but we want to have an overall picture of his health," he added.

The CJP also posed questions on whether Nawaz's health has deteriorated in jail and whether the court's intervention is required. He said that's why the chief justice asked Nawaz's attorney Khawaja Haris to explain his client's health prior to his imprisonment.

During the hearing, Khawaja Haris discussed all six medical reports related to Nawaz's health. Haris's main argument was that every medical report says he cannot be treated in jail and needs to be hospitalised.

Likewise, he stated that because of his past medical history, he needs to get an angiography. He also stated that treatment for his heart has not started yet. Haris urged that he should be granted bail and his sentence suspended so that he could go abroad and interact with his regular doctor. After two hours, the bench issued the notice to NAB.

Earlier, the chief justice while referring to the medical reports, noted that only a tablet is required to relieve his chest pain. Later, the bench's mood visibly changed when Haris said Nawaz has had seven stents implanted and two open heart surgeries.

Strict security for Nawaz's bail hearing at SC today

Later the chief justice asked him if there is any precedent for a convict going abroad for medical treatment. He also asked whether Nawaz could go abroad after getting bail and whether his name is on the Exit Control List (ECL). The CJP also observed that many people have gotten bail to go abroad with a commitment that they would return whenever the court requires their presence, but they do not return.

"Obviously, Nawaz has a cardiological ailment which cannot be treated in jail. The angiography cannot be performed in a prison."

Justice Afridi asked whether Nawaz was refused permission to get treatment from the doctor of his choice. Haris explained that his client had always gotten treatment from abroad.

The hearing was later adjourned till March 26.
COMMENTS
Comments are moderated and generally will be posted if they are on-topic and not abusive.
For more information, please see our Comments FAQ