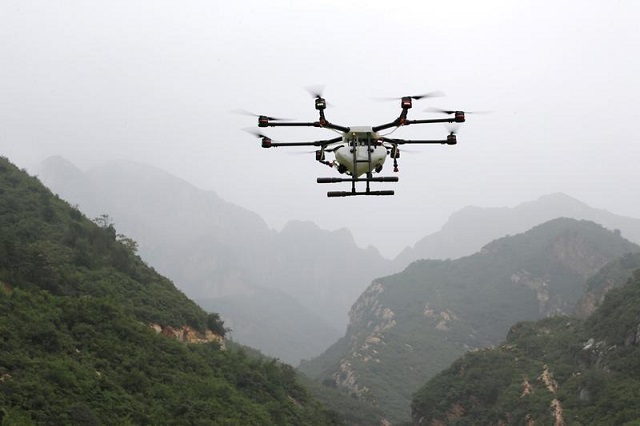 ---
LAHORE:

As the country's tax authorities miss revenue targets year after year, the Punjab Revenue Authority (PRA) has come up with a novel solution.

Under a project called 'Blue Sky Thinking', PRA will employ camera-equipped drones to monitor various tax bases like real estate, construction projects, warehouses and marriage halls, and ensure taxes are not being evaded.

Speaking to The Express Tribune, Chairman PRA Javed Ahmed said that the mapping of the technology will be carried out in April 2019.

"The technology will enable the department to determine the actual number of participants in an event," he said. "In this way, we will be able to save time and effort as opposed to manual counting."

The idea was conceived by Ahmed and the former PRA chairman Dr Raheel Siddiqui. "We carried out an exercise and monitored containers in 42 different warehouses and carriage companies, after which some companies were sent tax notices," Ahmed explained.

"The evidence provided by drone footage regarding the space and capacity of warehouses is irrefutable. Therefore, companies cannot dodge the authorities anymore."

Ahmed also explained that drones' aerial mapping will assist the department to discern the condition of construction projects in a better way. "At present, 80% of our functions are digitised and we have plans to go fully digital by 2020," Ahmed elaborated.

The offices of PRA function at divisional level across the province but to expand the tax net, it is gradually being expanded to the district level. "By 2010, all offices will function at a district level and a technology-driven system will be put in place so as to achieve optimum-level results," he said.

According to Ahmed, despite the unfavourable economic conditions that Pakistan is currently facing, the performance of the Punjab Revenue Authority has so far been commendable.

He further said that as of February 28, 2019, Rs61 billion has already been collected by PRA, adding that even though the department is yet to collect taxes from the telecom sector, the growth of the department in other sectors has increased by 25%.

"If Allah wills it, PRA will achieve its revenue targets soon," he concluded.
COMMENTS
Comments are moderated and generally will be posted if they are on-topic and not abusive.
For more information, please see our Comments FAQ