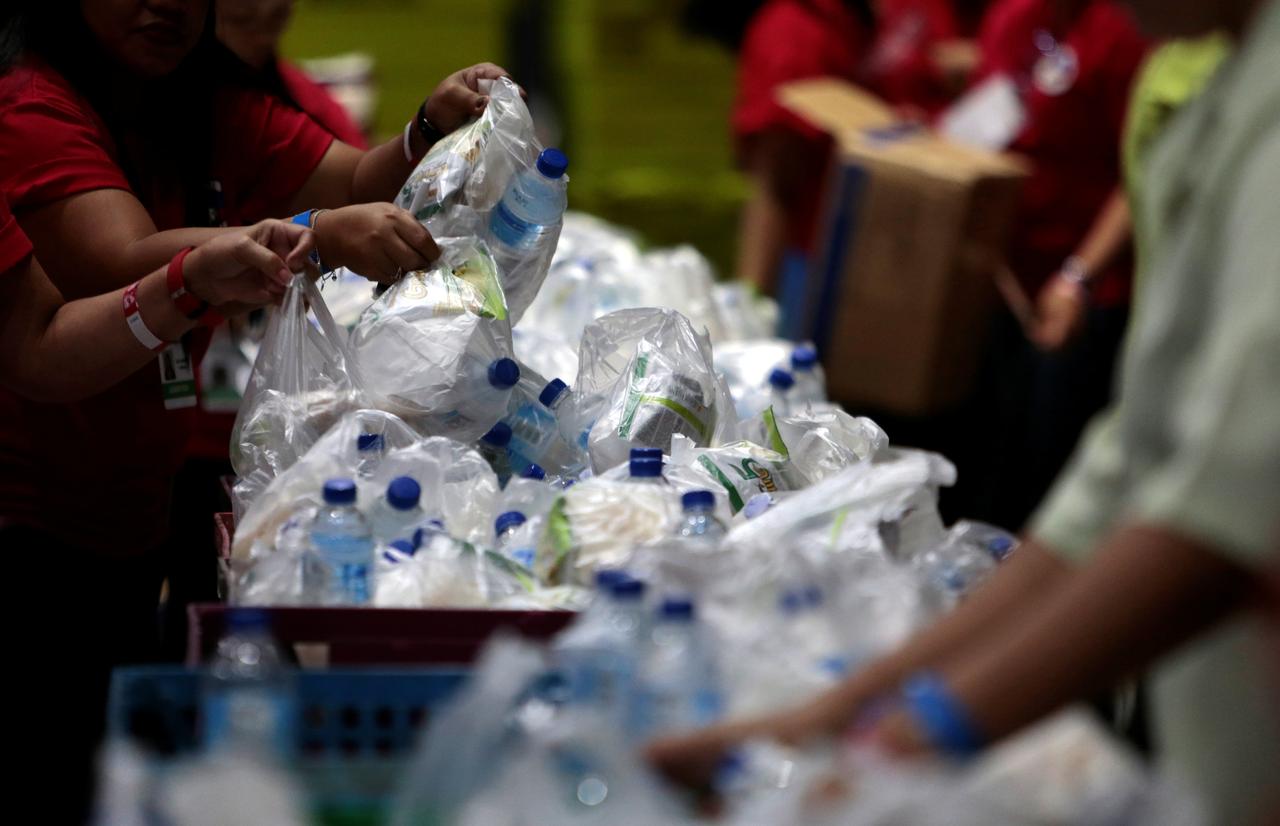 ---
PESHAWAR: Nothing is waste in the world is the rallying cry of people promoting recycling, speakers said at Environment Society (EnvSoc) at the University of Peshawar (UoP) seminar held to mark World Recycling Day 2019, declared by the UN. Every year this day was observe on March 18.

The purpose of the seminar was to create awareness amongst the students regarding the importance of waste management and how recycling can protect our environment and precious primary resources so as to securing the future of earth.

EnvSoc Organiser Dr Asif Khan Khattak, Assistant Professor at Department of Environmental Sciences, said that Sweden is recycling 99% of its waste.

He further emphasised that, "Waste is our seventh resource" and he showed the participants a ruler made from 100% recycled material which he brought from the Environment Agency, UK. He also shared the news that in the UK, recycled plastic pellets are being used to construct roads. He concluded his talk by suggesting the steps for recycling in Pakistan.

Speaking at the occasion, Dr Shahla Nazneen, the co-organiser of EnvSoc talked in detail about the seven types of plastics based on recycling and their codes (1-7). She explained that code 1-4 are recyclable and 5-7 are non-recyclables. She said, "Plastics have negative impacts on our environment and end up in the oceans affecting marine life". She concluded her presentation with the ways of how to go environmental friendly with plastics.

Assistant Professor Dr Rashid Miandad, gave an insight to food waste as a source of energy. He said, "Nothing in this world is waste, the leftover of one is treasure for another". He said tons of food was wasted in wedding ceremonies. He also said that Peshawar alone was generating 564 tons of municipal solid waste per day, while UoP was producing 72 tons per year.

He highlighted that NEPRA is taking formal steps to the waste-to-energy production in Pakistan.

At the end of the seminar the Dr Hizbullah Khan, Chairman, Department of Environmental Sciences, in his vote of thanks, emphasized on the importance of recycling and appreciated the efforts of EnvSoc and praised the cabinet members for organizing such a successful event for the UoP students. 

Published in The Express Tribune, March 19th, 2019.