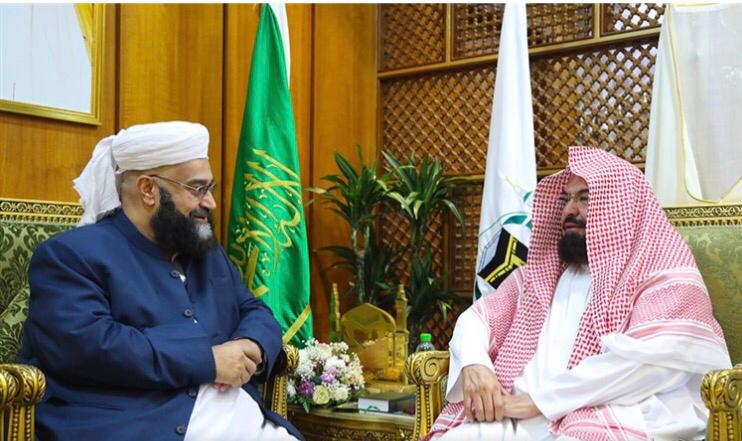 ---
Imam-e-Kaaba Abdul Rahman Al-Sudais on Monday not only condemned the killing of innocent people in the New Zealand attacks but also called for the sanctity of mosques to be protected the world over.

He made the comments in a meeting with Chairman Pakistan Ulema Council (PUC) Muhammad Tahir Mehmood Ashrafi in Makkah, said a PUC statement.

The Imam-e-Kaaba termed the attack on mosques in New Zealand as "a sequel of brutal terrorism and extremism" and that the Muslim world must join hands to end terrorism and extremism.

He said that Islam taught peace and harmony in the world, and "killings of innocent people is biggest cruelty".

The Imam-e-Kaaba lauded the sacrifices made by Pakistan and its armed forces in fighting terrorism.

Speaking on the occasion, Ashrafi doubled down on Riyadh's stance on the New Zealand mosque attacks. "The act of terrorism is not based on any religion and is based on the thinking and ideology of hatred and terrorism," he was quoted as saying.