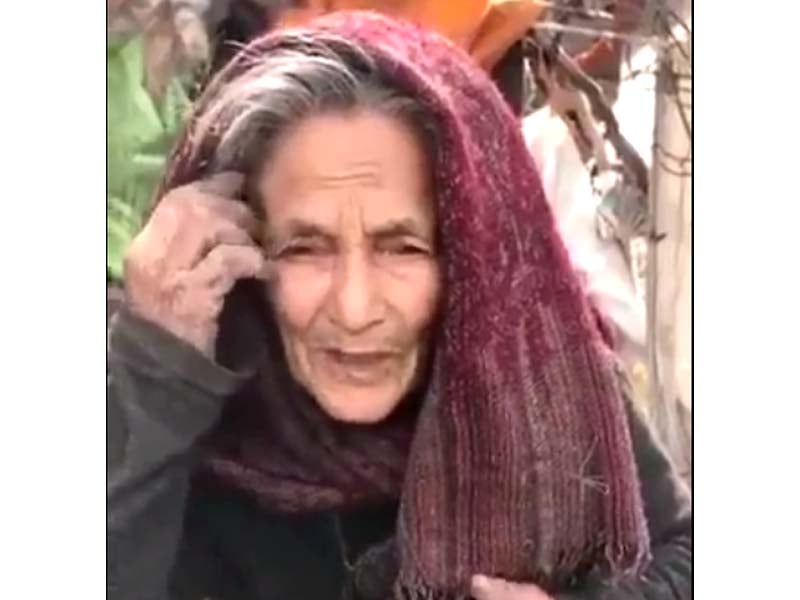 ---
ISLAMABAD: Prime Minister Imran Khan on Monday took notice of an elderly and destitute woman's plea for help after a video of her went viral on social media.

The premier gave directives to authorities in the federal capital and Baitul Maal's managing director in this regard.

PM Imran assured the woman, identified as Naseem Bibi, that the government would reach out and help her.

The prime minister got in touch with her via video call, in which he said: "It was saddening to see your video and I want to assure you that I will do everything in my power to help you."




Authorities said they would take her to an old age home, however, she has asked for a roof of her own.

"I'm eternally in his [Imran's] debt and will never forget this kindness," she said.

Shelter homes will be extended to DHQ hospitals

On Sunday, Naseem Bibi's video had made rounds on social media asking for PM Imran's help after the death of her husband.

In the video message, she said her husband was her only support and was now being forced to live on the streets.

"Imran, you are my only hope, I know you won't let me down," she said.

On March 10, the government had decided to establish shelter homes in major public and district headquarter hospitals across Punjab.

https://twitter.com/realiffi/status/1106903027896778753