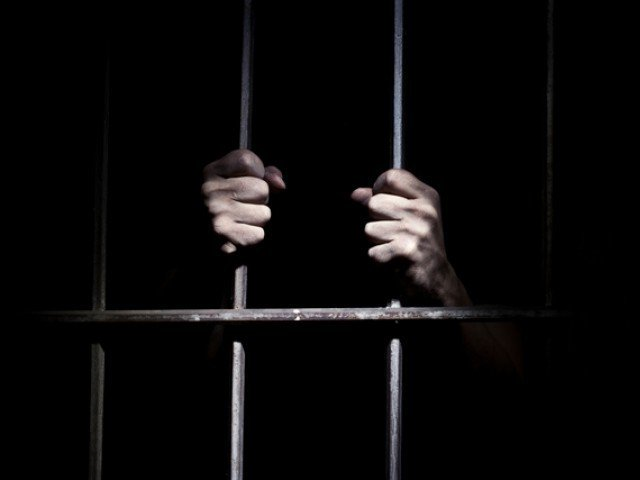 ---
Three Pakistani children held in Saudi prison for a period of over two years returned to the country this week. Ayan, Mannan and Bushra were held by the Saudi authorities after their parents were found guilty in the drugs case. The family went to Saudi Arabia in 2016. The children themselves had committed no crime.

This is just one example of Pakistani nationals who have been kept in jails for no fault of their own or those who have not been represented well enough and continue to be punished due to unfair or uninformed decisions. There are many more who are serving time for petty crimes and the world, except of course their families, have forgotten about them.

It goes to the credit of Prime Minister Imran Khan for taking the issue of Pakistanis imprisoned in Saudi Arabia with crown prince Mohammad during his visit to Pakistan.

So far, Saudi Arabia has released about 150 Pakistani prisoners to keep up the promise of the Saudi crown prince who ordered the immediate release of 2,107 Pakistanis incarcerated in Saudi jails. After the announced release, 893 Pakistanis will be left in Saudi jails.

It is not a surprise that Pakistanis have ended up in Saudi jails. As many as 1.6 million Pakistani migrant workers have been living in Saudi Arabia, making it the country's second-largest migrant community. What is surprising is that many of those in jail are there because of poor representation of their cases and the total absence of support from their government to address their plight.  It seems finally the government is waking up to this problem.

At least 2,937 Pakistanis were jailed in Saudi Arabia, according to an interior ministry report which was submitted in the Lahore High Court on September 14, 2018. A large percentage - 45% of Pakistanis imprisoned in Saudi jails - are convicted or accused of drug smuggling. These are the hardest to set free given most have been caught with drugs on their person. This and the three per cent who are accused or convicted of the murder of Saudi citizens.

But there are others who can be helped immediately. 15% of those jailed have theft charges against them, 12% have been charged or convicted of fraud, 8% are imprisoned for 'indecency' while 2% of are in jail for fighting. We have to get these people back to Pakistan.

But the problem is much larger than we think it is. Saudi Arabia is just one country. It is estimated that almost 12,000 Pakistanis are imprisoned in jails around the world, with more than 6,500 in the Middle East.

Apart from Saudi Arabia, there are 2,650 in the UAE, 657 in Oman, 128 in Bahrain, 54 in Qatar, 38 in Kuwait, and three in Yemeni jails.  Other countries where there are sizable numbers of Pakistanis in jails include Greece where 1,842 Pakistanis are also imprisoned, 582 in India, 177 in Afghanistan, 242 in China, 188 in Iran, and 226 in Malaysia.

National Assembly Speaker Asad Qaiser has set the ball in motion by writing a letter to his Malaysian counterpart. The NA speaker has said in his letter that a large number of Pakistani expatriates are working in Malaysia and unfortunately, some of them are in prison owing to petty crimes and most of them are not able to obtain legal counsel to get their cases addressed.

The Pakistani diaspora in Malaysia forms the largest Pakistani expatriates' community in South East Asia, and they also make up the sixth largest group of foreign workers or nationals in Malaysia.  Maybe we can make a plea to Prime Minister Mahatir Muhammad to allow some relief to Pakistanis jailed in his country when he visits Pakistan later this month.

What is also encouraging to note that the government has offered direct legal aid to 121 inmates abroad while three million dollars (Rs419.25 million) was provided for the legal facilitation of these overseas Pakistanis. We need to not only look at ways to enhance the money for legal representation but also to approach Overseas Pakistanis who can help with legal assistance.

One is curious why there are so many Pakistanis in Greek jails. One would assume that these are held for illegal immigration. It is time that these people and many others like them came home. They have been punished enough.

Published in The Express Tribune, March 18th, 2019.

Like Opinion & Editorial on Facebook, follow @ETOpEd on Twitter to receive all updates on all our daily pieces.
COMMENTS
Comments are moderated and generally will be posted if they are on-topic and not abusive.
For more information, please see our Comments FAQ