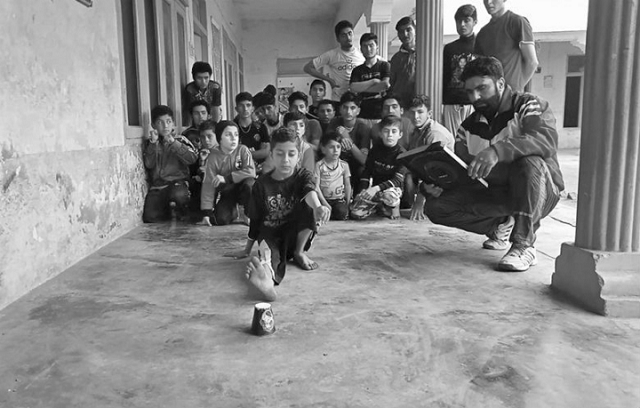 ---
PESHAWAR: A nine-year-old boy from South Waziristan has made it to the Guinness Book of World Records after he broke the record for the most helicopter spins in 30 seconds — breakdance.

The record was previously held by India.

Rizwan Mehsud completed 46 helicopter spins in 30 seconds to lodge the world record. A certificate for his record was also issued by the global records organization to acknowledge his feat.

Mehsud, who hails from South Waziristan, is a student of grade-IV.

The nine-year-old said that he had broken the past record to show India that Pakistanis were no less in capabilities than their eastern neighbours.

Beaming after his record attempt was accepted, Mehsud said that he was proud of his achievement. He added that he had worked day and night to improve his martial arts skills.

Karachi artist aims for world record with pencil swing

He further said that he was thankful to God and his parents and particularly his teacher, Irfan Mehsud, who supported him in achieve this feat.

Irfan, who is also a world record holder and hails from Dera Ismail Khan, said that the boy had made them proud by breaking the past record.

"This was a big achievement for Pakistan that a youngster such as him made this record in 30 seconds," Irfan said.

He added that Mehsud was given martial arts training at a martial arts club for two years before he successfully broke the record.

He added that the Khyber-Pakhtunkhwa Sports of Director General has hailed Rizwan and asked him to travel to Peshawar to meet him.

Published in The Express Tribune, March 18th, 2019.