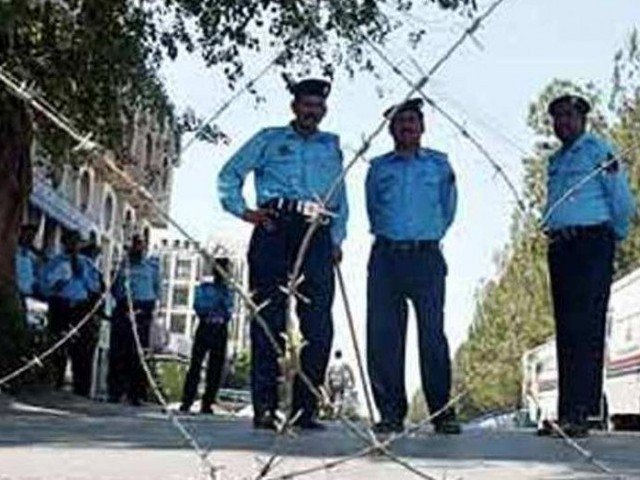 ---
RAWALPINDI / ISLAMABAD: The 60th batch of Assistant Sub- Inspectors (ASIs) will graduate in a passing out parade due to be held at the Police training college in Sihala on Monday (today).

Punjab Police Inspector General (IG) Amjad Javed Saleemi is expected to head the ceremony.

According to the details, some 217 ASIs have completed their training after being selected by the Federal Public Service Commission (FPSC) in the P-Cadet Scheme on merit.

The candidates include 69 candidates who have completed their post-graduate degrees including Masters of Arts and even MBBS. As many as 16 have completed their law degrees and 132 are graduates in different fields.

The ASIs were trained with the idea of bringing a change in the police station culture of the country.

The graduates also had new courses including Geo-fencing, stress and anger management, executive emotional literacy and others.

Police arrest 209 outlaws

Police in the federal capital have arrested as many as 209 outlaws during last week and recovered looted items worth more than Rs6. 4 million from them including cars and bikes, a police spokesperson said on Sunday.

Following directions of Islamabad Police IGP Aamir Zulfiqar Khan, Deputy Inspector General of Police (Operations) Waqaruddin Syed directed all police officials to accelerate efforts against anti-social elements in the city and to ensure their arrests.

Owing to these efforts, 35 dacoity/robbery cases were solved and 59 suspects believe to be involved in these criminal activities were arrested.

Besides recovery of looted items worth Rs3.46 million including gold ornaments from them.

Police also arrested 29 absconders during this period

Moreover, police held 39 suspects for their alleged involvement in bootlegging and drug peddling activities while 16.425 kilogrammes of hashish, 530 grammes of heroin, 1.1kgs of opium, 4,198 bottles of wine were recovered from them.

Police also arrested 16 people for carrying unlicenced weapons and recovered 16 pistols and 113 rounds of ammunition from them. A further 22 people were arrested for allegedly being involved in flying kites while 26 gamblers were arrested and stake money was recovered from them along gambling tools.

At least one person was arrested for carrying fake currency while 17 accused were arrested for residing illegally in the country, selling petroleum products without permission and selling unhygienic food.

Operations-DIG Syed said that criminal elements will not be spared and those involved in such acts will have to face action as per law.

He also urged citizens of the federal capital to cooperate with the police in curbing activities of such elements.

WITH ADDITIONAL INPUT FROM DNA

Published in The Express Tribune, March 18th, 2019.
COMMENTS
Comments are moderated and generally will be posted if they are on-topic and not abusive.
For more information, please see our Comments FAQ