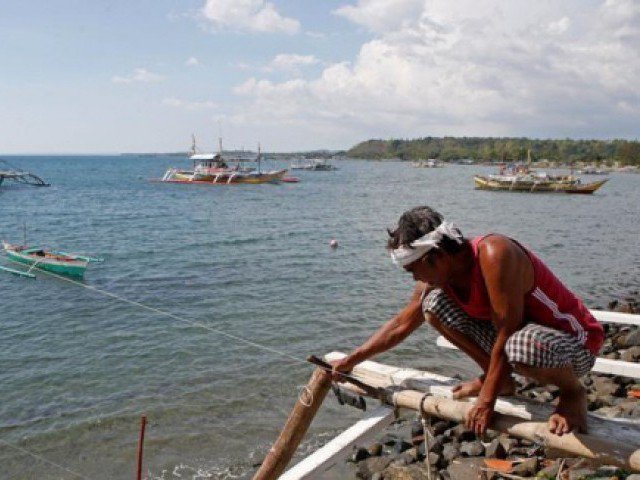 ---
QUETTA: Fishermen of the port city of Gwadar have announced their plan to re-launch their postponed protest from Monday, saying that the government has failed to resolve the issue of changing the design of the East-Bay Expressway.

The President of the Fishermen Alliance Committee, Khuda-i-Dad Wajo, announced this during a press conference on Saturday.

He said the committee had postponed the protest three months ago after assurance of provincial Minister of Information Mir Zahoor Ahmed Buledi and officials of port authorities, however, despite passage of the period no work had started for redesigning the project and protection of the rights of fishermen.

Gwadar fishermen call off strike

He added that fishermen of the area were happy after construction of Gwadar Port and the China-Pakistan Economic Corridor (CPEC) with hopes that people of the city would benefit from the initiatives.

"Instead of providing better facilities to the fishermen for continuing their centuries-old profession, they were deprived of their way to reach the sea in Gwadar for fishing," complained Wajo.

He further said that the fishermen would set up a protest camp at Musa Corner from Monday and hold a protest rally on March 21.

"Almost all political parties have already announced their support for our protest," he concluded.
COMMENTS
Comments are moderated and generally will be posted if they are on-topic and not abusive.
For more information, please see our Comments FAQ