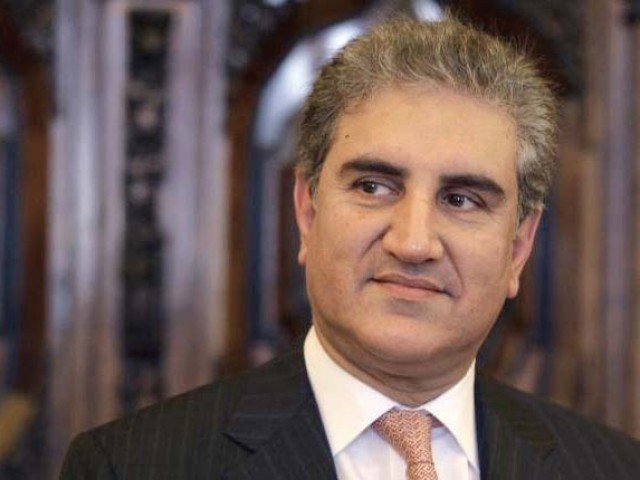 ---
HYDERABAD: Minister of Foreign Affairs Shah Mehmood Qureshi has condemned the killing of a member of a minority community in Umerkot district and slammed the Pakistan Peoples Party's Sindh government for failing to apprehend the culprits. Addressing the community's sit-in protest, which continued for the third consecutive day on Sunday, through phone, Qureshi said the police should end acting partisan to the alleged killer.

"The Pakistan Peoples Party which gets vote from Sindh's minorities couldn't provide justice to these communities," said Qureshi.

The slain Ghansham Bheel, who was 23 years old, was killed late on Thursday night while resisting the men who were allegedly forcibly taking away his cattle. He was attacked with an axe and later succumbed to his injuries in the local hospital.

Minorities entitled to all basic rights: Minister

The family has accused the police of trying to protect the killers. The police registered an FIR on the complaint of Bheel's father, nominating three persons. The police have arrested the two accomplices but the main accused, Yaseen Jatt, is still at large.
Qureshi asked the top police officials to take notice and directed workers of Pakistan Tehreek-e-Insaf and followers of his spiritual Ghosia Jammat to support the family.

Meanwhile, a delegation led by Dr Dost Muhammad Rahimon and DIG Mirpurkhas Saqib Ismail Memon negotiated with the protesters after which the sit-in ended.

Adviser to the Chief Minister on Information and Law Barrister Murtaza Wahab also took notice of the murder of Ghinsham Bheek in Kunri. On his query, the Mirpurkhas DIG told him that the culprit's accomplices had been arrested.

According to the DIG, the murderer had fled to Punjab and raids were being conducted to arrest him. Barrister Murtaza Wahab, while ordering a thorough inquiry into the incident, warned the DIG that no languor in the process of investigation and arrest of the culprits will be tolerated.
COMMENTS
Comments are moderated and generally will be posted if they are on-topic and not abusive.
For more information, please see our Comments FAQ