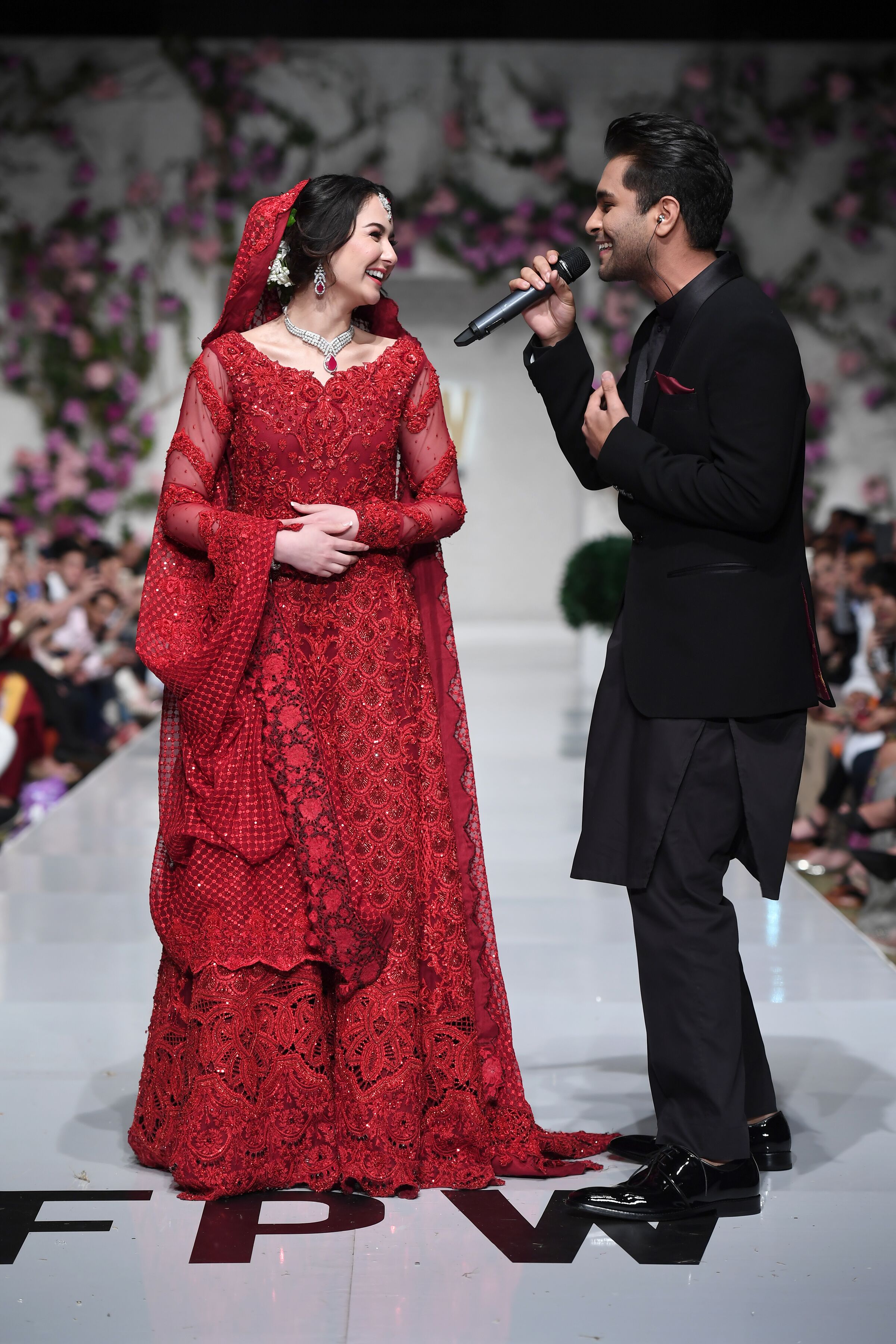 ---
This years Fashion Pakistan Week brought about a lot of fun and excitement. However, it wasn't just because of the clothes that walked the runway. Pictures and videos of singer Asim Azhar serenading actor Hania Aamir for designer Zainab Chottani went viral on social media within a matter of minutes.

The two stars have been seen together out and about many a times however, neither have commented on the rumours that are flying around regarding the two dating. Until now.




In an interview with Haroon Rashid for BBC Asian Network, the Jo Tu Na Mila crooner spilled the beans on his alleged relationship with Aamir. The radio station shared the interview on their Twitter account with a caption that read, "'You see my heart beating really fast?' Pakistani pop star Asim Azhar speaks about his relationship with actress Hania Aamir for the first time. He tells Haroon Rashid that she 'brings positivity' in to his life."

Rashid didn't beat around the bush and straight up asked Azhar, "Are you in a relationship with Hania Aamir?" To which the singer nervously responded, "Are you going to put me on the spot like that?"




He continued, "You see, my heart is beating really fast. I don't think I'm in a position to answer that really casually. I feel like she's the kind of person who brings a lot of positivity in my life. It so much fun being around her. We're always laughing, we're always just messing around." Still evidently apprehensive, Azhar shared that he likes having someone who genuinely supports him.

Rashid went on to question Azhar's apprehension, linking it to the "social conditioning" in Pakistani culture and how dating isn't really a "thing" here. "The only reason I am the way I am right now is only because I respect her," the Tera Woh Pyar hit-maker said, denying Rashid's assumption. "Any comment, whether yes or no, I would want her consent. Definitely not because of any social pressure."




Then, the interview got even more interesting, as the host probed about how genuine this was as celebrity relationships can bring about a lot of " great business possibilities". "You and Hania recently did a magazine shoot together, brand endorsements together and a tele-film. It's quite a convenient arrangement right?"

Azhar responded with, "Yes, but I honestly don't look at it that way. The reason I did the tele-film was obviously because it was a great project but also because it was an opportunity to spend more time with a person I like hanging out with."

The singer revealed that many people have shown "concern" over him posting numerous pictures with the Parwaaz Hai Junoon actor but he does it because it brings him peace.


"You see my heart beating really fast?" ❤️ Pakistani pop star @AsimAzharr speaks about his relationship with actress Hania Amir for the first time. He tells @iharoonrashid that she "brings positivity" in to his life. pic.twitter.com/oIs8W16xjx

— BBC Asian Network (@bbcasiannetwork) March 16, 2019
Have something to add to the story? Share it in the comments below.
COMMENTS (1)
Comments are moderated and generally will be posted if they are on-topic and not abusive.
For more information, please see our Comments FAQ