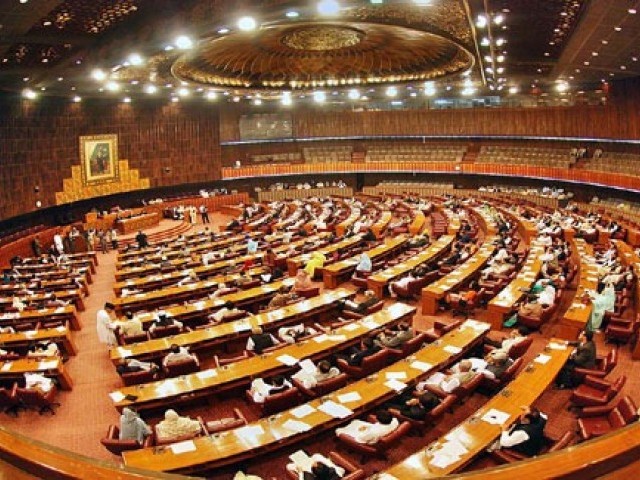 ---
ISLAMABAD: With the change in leadership, the Senate struggled during the 16th parliamentary year to maintain the higher standards of productivity set during the previous term (2015-18), Prime Minister Imran Khan attended one session for 49 minutes.

According to Free and Fair Election Network (FAFEN) report released on Friday, Senate's legislative productivity during its 16th parliamentary year remained half of what it was during the preceding year. As many as 51 new lawmakers took oath of their office in the new term.

The House passed only 26 legislative pieces – 20 government and six private – during the outgoing parliamentary year as compared to 50 legislations – 33 government and 17 private – passed during the previous year.
The Senate also registered some decline on the counts of efficiency and institutionalisation. The House transacted more than three quarters (78 per cent) of its agenda during the reporting year compared to 98 per cent business transacted during previous year.

The House took up 38 out of 49 private members' bills, 40 out of 41 government bills, 31 out of 53 resolutions, 49 out of 62 calling attention notices, 31 out of 42 adjournment motions, and 15 out of 42 motions under rule 218 coming on the orders of the day.

Also, the House took up 92 out of 99 committee reports, 16 out of 19 statutory reports, and 45 motions under Rule 194 (1) for extending the committee reports' deadlines.
Around one quarter of business coming on the agenda remained unaddressed due to absence of the concerned lawmakers or due to adjournment of sittings without transacting the business in full.

The 16th year, however, registered a marked improvement in Senate's punctuality. The House sittings began with an average delay of less than a minute.

FAFEN observes improvement in quality of election result

Last year, the sittings had recorded an average delay of six minutes. As many as 59 out of 76 sittings started on their scheduled time during 16th year, while the maximum delay witnessed in the commencement of proceedings for a single sitting was 13 minutes.

Moreover, as many as 13 sittings had to be adjourned or suspended because of lack of quorum, whereas this number was only one during the previous year.

The instances of disorderly conduct also registered a surge when six instances of protests were recorded whereas FAFEN observer noted 39 incidents of walkouts or protests during outgoing year.
Senate Chairman Sadiq Sanjrani served 165 hours while presiding over sessions and Leader of House in Senate Shibli Faraz maintained highest attendance. He attended 73 out of 76 sessions of the House.
COMMENTS
Comments are moderated and generally will be posted if they are on-topic and not abusive.
For more information, please see our Comments FAQ