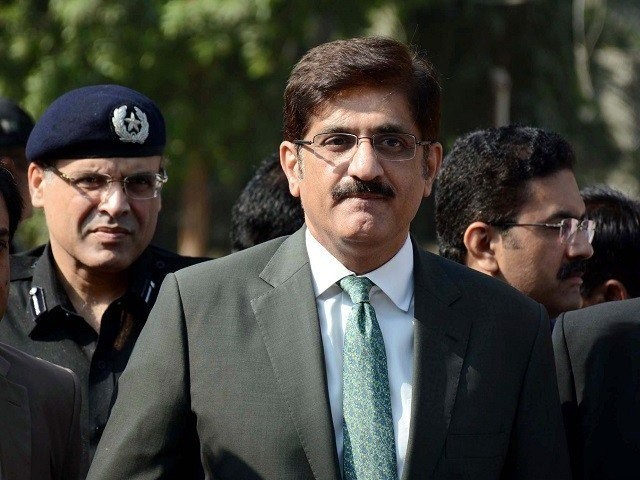 ---
KARACHI: Sindh Chief Minister Syed Murad Ali Shah reviewed the progress of 443 on-going development schemes of public health engineering department (PHED), rural development department (RDD) and education department with an estimated cost of Rs33.6 billion, and remarked that he was not satisfied with the pace of work. He urged the related departments to complete 205 schemes by June 2019 and warned that action would be taken otherwise.

School Education Secretary Qazi Shahid Pervez said that 201 schemes with an estimated cost of Rs15.15b were in progress. He said that Rs6.9b had been released and out of these funds, Rs3.5b had already been utilised.

These schemes include the establishment of Early Childhood Education Intervention in Hyderabad and Karachi, construction of schools in Tharparkar and construction of shelterless schools in different districts such as Jhudo, Mirpurkhas, Hyderabad's rural areas, Tando Allahayar, Tando Mohammad Khan, Thatta, Sujawal, Mirpurkhas, Umerkot, Jacobabad, Kashmore and Karachi.

Iqbal received Rs70b kickbacks in motorway project: Saeed

Pervez said that a total of 60 schemes, for which all the allocated funds had been released, would be completed by June 2019. At this, the CM directed him to complete 118 schemes of shelterless schools and those schools that simply require furniture to be made functional. He directed Planning and Development (P&D) Department Chairperson Mohammad Waseem to remove these 118 schemes from next Annual Development Programme (ADP).

College Education Secretary Pervez Sihar said that 48 schemes, with an estimated cost of Rs5b, were in progress, for which Rs2.1b had been released. A total of Rs917 million have been utilised for the projects, he added.

Sihar said that 100% of the funds had been released for 16 of these schemes while for 19 schemes the government had released 50% of the funds. He added that funds are released on a quarterly basis for the rest of the schemes.

These schemes include construction of college buildings at Qazi Ahmed, the establishment of Boys Degree Colleges in Ubauro, provision of furniture for colleges constructed in Mirpurkhas, Shaheed Benazirabad and Larkana. These schemes also include repair and renovation works of different colleges.

CM directed Education Minister Syed Sardar Ali Shah to personally visit these colleges and ensure the completion of 35 of the 48 schemes by June 2019 as they would be removed from the next ADP.

RDD and PHED Secretary, Hassan Naqvi, told the CM that 49 schemes, with an estimated cost of Rs800m, were underway. He said that the finance department had released Rs660m, of which Rs9m had been utilised. The CM commented that despite the financial crunch, the finance department had released a substantial amount but the utilisation levels were unsatisfactory.

These schemes include the development of a graveyard at Village Sheranpur in Jacobabad district, construction of some small roads, link roads, culverts, installation of solar tube well, etc. The CM directed Naqvi to complete 28 schemes by June 2, 2019.

Naqvi informed the CM that PHED had launched 145 schemes, with an estimated cost of Rs12.7b, for which Rs4.5b had been released and Rs1.3b utilised. These schemes include water supply, tube wells, drainage, control of waterlogging, improvement sewerage discharge, construction of drain and nullahs, and other similar projects.

Govt diverts Rs24 billion from CPEC to lawmakers' schemes

The chief minister expressed displeasure over the under-utilisation of funds and directed PHED secretary to complete 26 schemes for which 100% of the allocated funds had been released. "I will delete these schemes from ADP in the next budget, therefore they must be completed by June 2019," he said.

The CM directed Local Government Minister Saeed Ghani to personally visit and ensure completion of schemes under RDD and PHED. He added that these schemes were the most important and needed to be completed by the end of this financial year.

Meanwhile, the CM urged the P&D chairperson to send teams to visit the project sites for inspection and submit progress reports.

Murad said that he would be reviewing on-going uplift schemes to ensure that they are completed in time.

Published in The Express Tribune, March 16th, 2019.