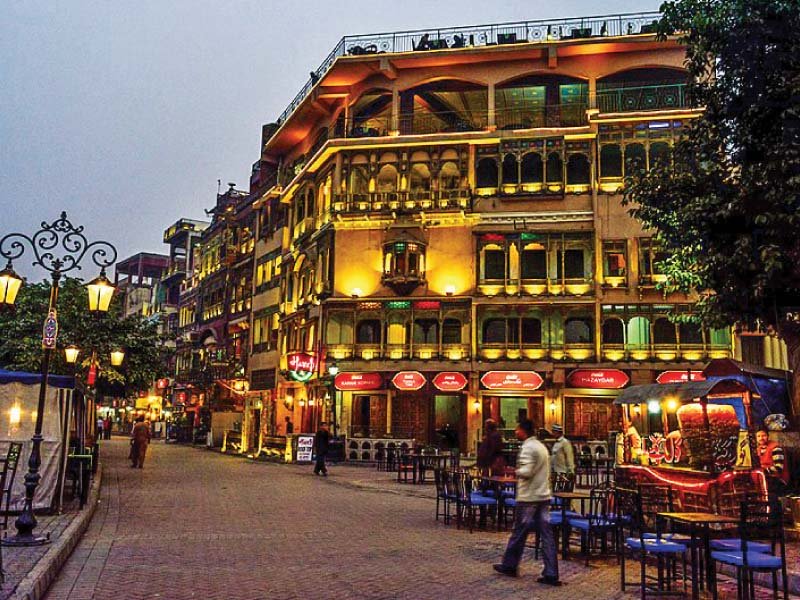 ---
LAHORE: The streets of Androon Sheher (old city) will be lit by a series of art installations and performances on Saturday (today) and Sunday (tomorrow) as part of the Sheherezade: The Walled City Anthology.

Sheherezade is an urban intervention created through a collaboration between Numaish Karachi-Lahore, the British Council in Pakistan, the Walled City Lahore Authority (WCLA), and MadLab (UK).

The event brings together architects, artists, computer scientists, craftspeople, designers, digital innovators and interdisciplinary teams who worked together on installations spread across the Walled City in Lahore.

Creations by these individuals play on and invent from the material, motifs, and history of the inner city through conversation and digital installations. Sheherezade takes inspiration from The Walled City of Lahore, to draw people 'born of the city' into the historic space to rediscover the old and the new.

James Hampson, Deputy Country Director, British Council in Pakistan said: "Sheherzade is celebrating the rich culture and historical identity of Pakistan by bringing it to the communities themselves for them to engage, interact and appreciate." He added that since 2016, they have invited 35 experts and institutions from the UK to visit Pakistan. "With support from the UK, we hope to develop the social, economic and cultural assets of this amazing country. There is immense potential for skills development of the local industry, leading to economic prosperity for millions in Pakistan."

Kamran Lashari, Director General of Walled City Lahore Authority said: "We are taking concrete measures to promote culture and tourism. This three-day exhibition is a continuation of our efforts. Artists play a vital role in the welfare of society and we should never forget our values and rich heritage."

Saima Zaidi, core team member, Numaish Karachi said: "When I was a student at NCA, my friends and I would come to the Wazir Khan Mosque, before the chowk was even set up, and it was such a magical space to be in. To be able to do a project in the same place is like a dream I never could have dreamed of. The people of Androon Sheher have been so hospitable, opening their doors to us and cooperating with us. They've shared so many of their stories, and Sheherezade is really for them."

Published in The Express Tribune, March 16th, 2019.
COMMENTS
Comments are moderated and generally will be posted if they are on-topic and not abusive.
For more information, please see our Comments FAQ