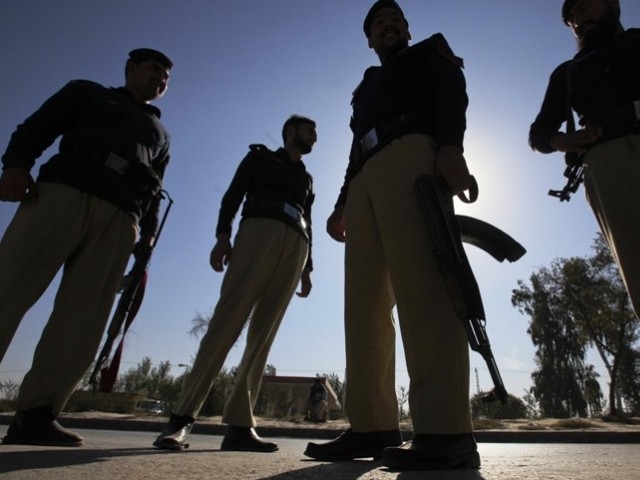 ---
LAHORE: Inspector General of Punjab Police (IGP) Amjad Javed Saleemi has issued orders to make new homicide investigation system functional from March 31, 2019.

Moreover, Homicide Investigations Unit (HIU), set up in 2015, will be restructured, he added. A unit was established in every police circle. At least 600 police officers throughout the province were provided training. Investigation kits were also provided to them under the programme.

Govt employee brutally murdered in Sector G-7 Islamabad

The decision, according to IGP, was taken after analysis of the progress of the unit during 2018 that suggested that the standard of investigations of murder cases has declined. Besides, submission of challans and other important matters like the arrest of proclaimed offenders in murder cases was also badly affected. The complainants of the cases also faced difficulty in contacting investigation officers. The comparison between 2015 and 2018 further showed that the rate of conviction has decreased while the number of POs increased.

In this regard, the IGP ordered to appoint a homicide officer at every police station. He said that a specialised course spanning up to one week has been introduced at Police Training College Chung. At least 61 IOs have graduated from the college in the first phase. About 88 are going to get training in the second phase. The trained officers were acting as master-trainers in their districts, said Saleemi. If the master trainers training 30 officers in one month, at least 1000 IOs can be trained in March only, he added.

Meanwhile, IGP Saleemi has introduced a new policy pertaining to arrest of the accused persons after registration of FIR and awarding of powers of bail in minor offences to IOs.

IGP issued a standing order number 03/19 under which he ordered police not to haphazardly arrest the accused persons after registering of an FIR and delay it until solid evidence was found against them. The order also instructed police officers that they could grant bail to an accused person in minor offences.

Suspect nabbed for murdering BA student

IGP while describing the background of the orders said that sometimes the opponents nominated innocent persons in FIRs. Their arrest and later acquittal during investigations or trial could not undo the turmoil they had gone through.

He said that a meeting at the Supreme Court of Pakistan Islamabad regarding police reforms had pointed out that Section 169, 496 and 497 of criminal procedure code (CrPC) endowed above-mentioned powers to SHOs.

Published in The Express Tribune, March 16th, 2019.