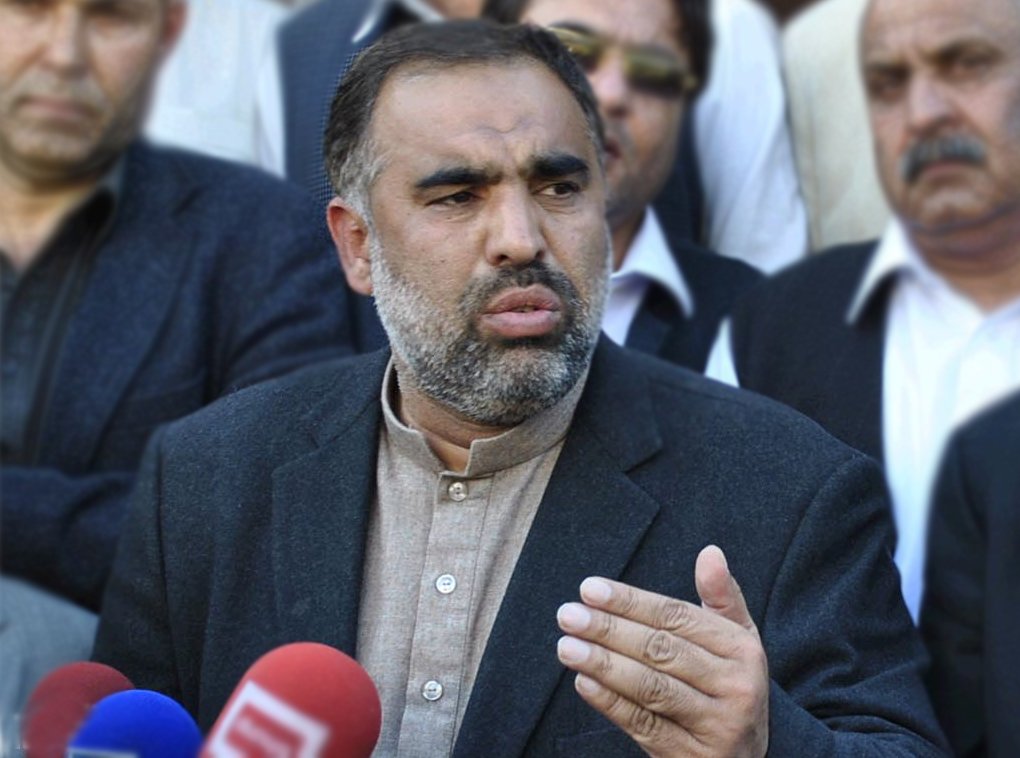 ---
ISLAMABAD: National Assembly Speaker Asad Qaiser on Thursday said the recent tension between Pakistan and India was the cheap move of Prime Minister Modi to hijack the Indian general elections, while the response of Pakistani political leadership was a model of restraint and patience and the whole parliament remained united during the time.

He expressed these views during a meeting with the Argentine Ambassador Ivan Ivanissevich who called on him in the Parliament House.

The speaker said the ever-deteriorating situation in the Indian Occupied Kashmir (IOK) must not be observed just in the context of terrorism because it was an issue of humanitarian values. He added India was bent upon committing atrocities against Kashmiris in the IOK as even the United Nations Human Rights Council described such atrocities as the breach of basic human rights.

"The resolution of Kashmir issue is the key to peace in the subcontinent, the world community cannot avoid this issue as it needs to make serious efforts for resolving it," said Qaiser.

He also said that India would continue to face the anger of the masses if they continue to damage the honour of IOK women and destroy the life, belongings, and integrity of common Kashmiris.

NA speaker constitutes 36 standing committees

Qaiser mentioned that opening of Kartarpur Corridor and releasing the Indian pilot were obvious steps from the Pakistani side to maintain peace in the region. He also termed the Kartapur Corridor a gateway of peace in the region.

The Speaker cited the steps taken by Pakistani government to eliminate terrorism and sustain peace whereas Pakistan paid a lot of sacrifices in the war against terrorism.

Argentine Ambassador Ivan Ivanissevich acknowledged the restrained response of Pakistan in its recent escalation with India, saying that Buenos Aires regarded highly the efforts of Pakistan to maintain peace in the region.

The envoy also expressed his gratitude for having Inter-Parliamentary Friendship Group in National Assembly and voiced hope that the forum would provide opportunity for both countries to enhance friendly relations.

He said that Argentine always regarded highly its relations with Pakistan and wished to enhance it relations on the basis of trade, economy and social cooperation. He stressed the need for resolving all outstanding issues with dialogue.

Qaiser said that Pakistan and Argentine had always been enjoying close relations, which Islamabad always regarded highly. He expressed his wish to enhance such relations by parliamentary diplomacy and economic cooperation.

The speaker stressed the need for having inter-parliamentary relationship between both nations because assemblies could make such relations more solid and sustained.

Highlighting the need for increasing the trade volume between both nations, the speaker said that there was ample opportunity to enhance bilateral economic cooperation. He invited the Argentine businessmen to invest in Pakistan.
COMMENTS
Comments are moderated and generally will be posted if they are on-topic and not abusive.
For more information, please see our Comments FAQ