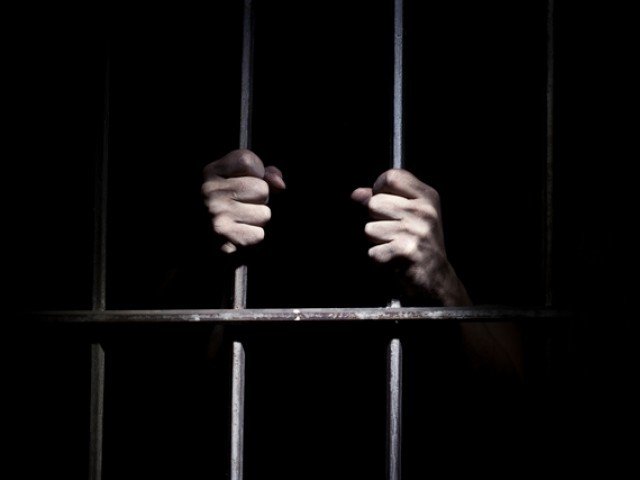 ---
ISLAMABAD: The apex court had directed authorities to implement jail reforms according to the recommendations of the Federal Ombudsman. However, the reforms process is moving at a snail's pace.

Taking notice of problems and lack of facilities in jails, the top court had tasked the Federal Ombudsman to prepare recommendations for jail reforms. The ombudsman office had immediately formulated its recommendations and presented them to the apex court.

The Supreme Court after approving the recommendations had advised the authorities to ensure their implementation as well as present quarterly progress reports to the apex court.

According to sources in Federal Ombudsman office, the ombudsman's recommendations with regard to provision of free education to inmates through support from the High Education Commission (HEC) and other institutions have been implemented.

More jails are also being built in several districts of the country including Islamabad. The ombudsman in its report had recommended that all provincial governments should set up separate jails in each of their districts while separate portions should be made in such jails for women and child prisoners.

However, progress in other areas is slow. The ombudsman had recommended that prisoners should be given a proper place for rest while other facilities should be made in line with health standards.

Sindh cabinet approves new prison reforms, terming previous as 'punitive in nature'

It had also called for computerisation of records pertaining to women and children while all such record should be updated on a day to day basis. It had suggested that the National Database Registration Authority (NADRA) should also ensure biometric verification of such records.

The recommendation also included provision of free books, libraries and other facilities to prison inmates, especially women and the children, through support from Technical Education and Vocational Training Authority (Tevta) and the HEC.

In order to ensure that prisoners under trial are presented for court hearings, the ombudsman had recommended improvements in transportation system of the jails while provincial governments were advised to take steps to improve the situation for paymaster office and ensure facilities for it so that inmates do not have to wait for hours.

It was recommended that the prisoners should be permitted to have weekly meetings with their relatives while facilities such as proper seating, drinking water and toilet should be available to those coming to visit inmates.

The recommendation also included proposal for setting up jail oversight committees headed by district and sessions judge and comprising district officers for jails, police and members from the civil society.

The ombudsman had also recommendation that the Law and Justice Commission, advocate general and provincial ombudsman should present a monitoring report with recommendations for capacity in jails and strategies to control number of prisoners on parole.

Two days ago, Federal Ombudsman Tahir Shahbaz chaired a high level meeting to review progress on the recommendations for jail reforms. The meeting was attended by inspector general jails from all four provinces, provincial ombudsmen and officials from Interior Ministry and provincial home departments.

Officials from office of the Federal Ombudsman, representatives of various universities as well as presidents of Islamabad and Karachi chambers of commerce and members of the civil society also attended the meeting.

Shah laid stress on expediting the process for jail reforms in compliance with the SC orders. According to recommendations of the federal ombudsman, the district monitoring committees in Sindh, Khyber Pakhtunkhwa and Balochistan presented their reports based on jail visits and review.

However, it was told that Punjab has not been able to even establish its district and oversight committee. The ombudsman while censuring the sluggish attitude of the authorities in Punjab asked them to expedite the process.