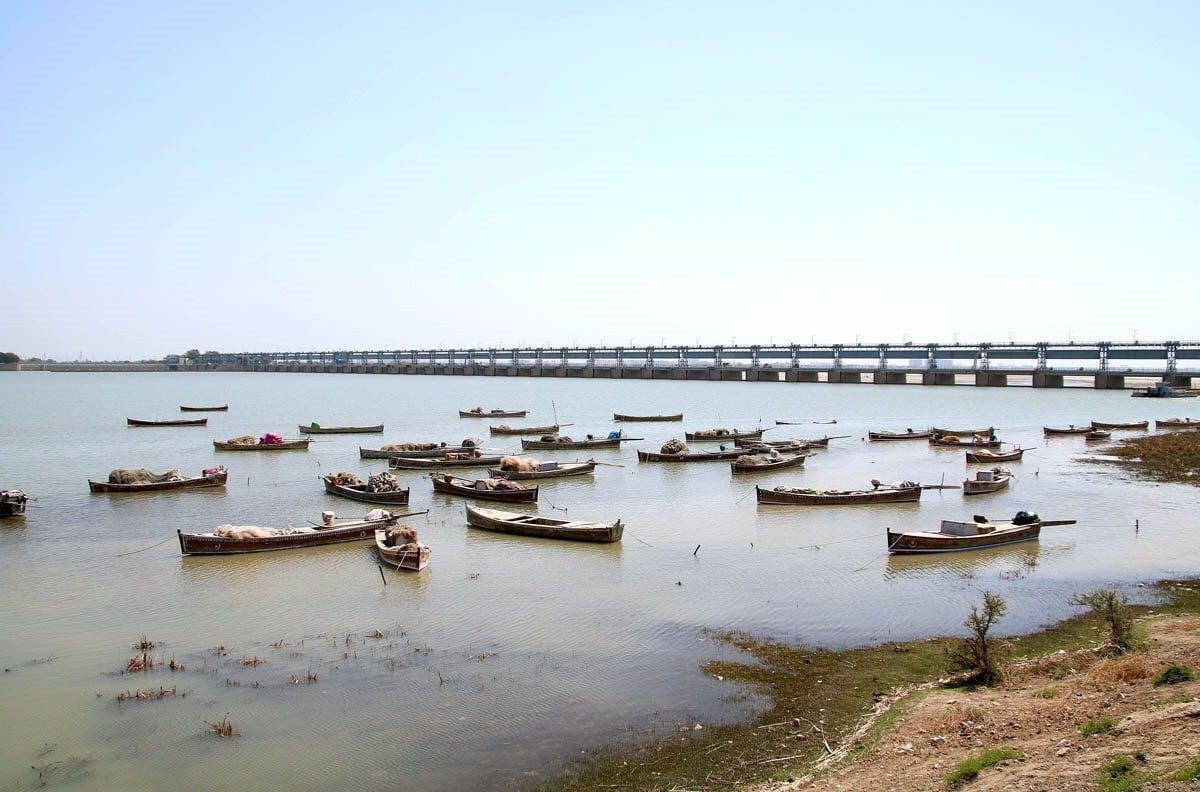 ---
KARACHI: Representatives of the fishermen community and social activists demanded "free flowing rivers and personhood rights of Indus River and its delta" on Thursday at an event organised to commemorate World Rivers Day.

The event was organised by Pakistan Fisherfolk Forum (PFF) at the Arts Council of Pakistan, Karachi. A large number of people, especially from the coastal belt of Karachi, Badin, Thatta and Balochistan, attended the event.

The event was also attended by victims of the Indus Delta, who were once rich because of abundant agriculture, but the shortage of river water has forced them to leave their ancestral abodes and migrate to safer places.


"We will soon launch a movement for the free flow of River Indus," PFF Chairperson Mohammad Ali Shah said in his address. "We are celebrating World Rivers Day from March 1 with different activities in various districts of Sindh. All our events including rallies, marches and seminars concluded today with today's event," said Shah said, adding that the Indus River was one of the mighty rivers in the world, but people in upstream and successive governments had caged it by building dams and carving out canals.
Environment expert Nasir Panhwar expressed serious concern over the degradation of the Indus Delta and said, "Water is the basic human right of people. We are fortunate that we have such a rich delta, which is unfortunately dying now because of the government's negligence."
Gulab Shah, one of the landlords who has lost many acres of farming land due to sea intrusion in Thatta district said, "The worst situation can be gauged from the fact that we don't even have water to bathe the deceased before their burials."
Writer Ayoub Shaikh, Gul Hassan Kalmati, a researcher who has also worked on Indus Delta and its islands, political activist Khalid Junejo, and water expert Zulfiqar Halepoto also spoke on the occasion.
COMMENTS
Comments are moderated and generally will be posted if they are on-topic and not abusive.
For more information, please see our Comments FAQ