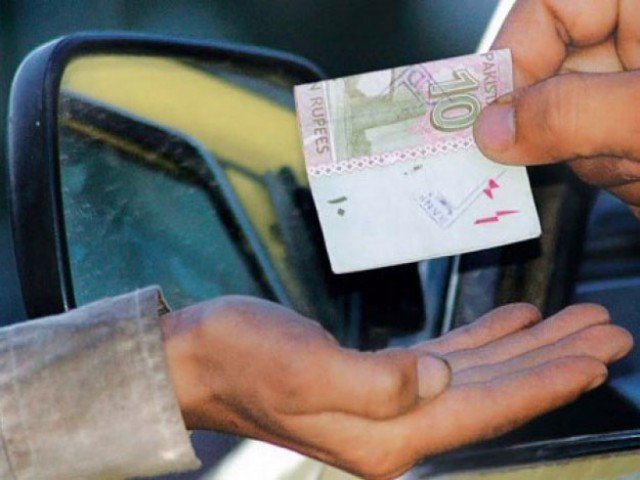 ---
HYDERABAD: With professional begging now being considered as an industry, Hyderabad region's bureaucracy has decided to step in with measures to discourage the ever-growing public nuisance. Hyderabad Commissioner Muhammad Abbass Baloch at a meeting on Wednesday formed division and district level committees that will counsel beggars, especially women and children, to desist.

"The trend of begging is spreading like a business and because of the beggars, underprivileged people who genuinely deserve zakat, sadqa, fitra and khairat [charity] are getting deprived of financial support," said Baloch. He underlined the need to form a rehabilitation policy to provide a respectful alternate livelihood to beggars.

Targeted for 'begging', transgender community begs to be left alone

He asked officials to form divisional and district level committees comprising government officials and representatives of non-governmental organisations to perform the task. Hyderabad DIG Naeem Ahmed Shaikh suggested at the meeting that the committees, which will function under women police officers, should also be formed in the offices of all the SSPs in Hyderabad region.

Billboards

More than five dozen large-sized billboards were removed from different localities in Hyderabad in an operation led by the anti-encroachment cell of Hyderabad Municipal Corporation and City Assistant Commissioner Faraz Ahmed Siddiqui. The assistant commissioner said that action is being taken on the orders of the Supreme Court.

The billboards were removed from roads and buildings at Haider Chowk, Tower Market, Sarfaraz Chowk, Liberty Chowk and other areas. Siddiqui said that during the drive they noted that the installation of billboards over rooftops of old buildings have turned the structures, especially the roofs, weak.

Despite the action, billboards still remain in place in many commercial areas, main roads and public intersections in Latifabad and Qasimabad areas besides the jurisdiction of Hyderabad Cantonment Board.

Published in The Express Tribune, March 14th, 2019.