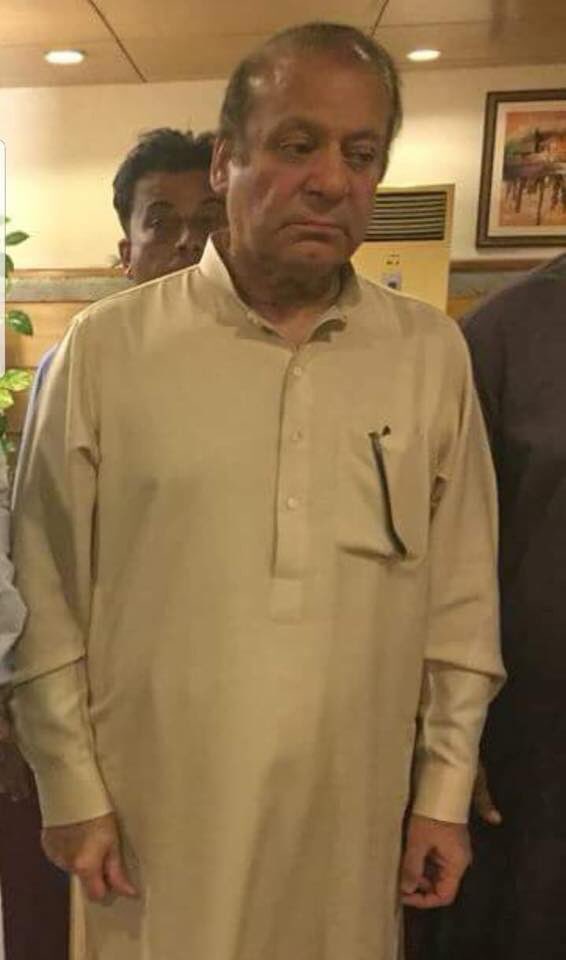 ---
LAHORE: The health of Nawaz Sharif is constantly deteriorating, claimed the former premier's personal physician Dr Adnan who along with the Pakistan Muslim League-Nawaz (PML-N) chief's family met him at Kot Lakhpat jail on Tuesday.

Dr Adnan said that Nawaz Sharif was suffering from angina and his heart ailment coupled with stress had worsened his health condition. The physician stated that the details of medical facilities being provided to the PML-N leader in the prison had not been shared.

The physician said that despite his worsening health condition, the PML-N leader was not ready to be shifted to any hospital. He alleged that the government was not serious towards his health and sought assurance from the authorities for providing him the best healthcare facilities.

Former premier's daughter Maryam Nawaz in her tweet wrote that Nawaz continues to have angina pain with "last night being the latest recurrence".

She also wrote, "In view of his health, the [regular] Thursday meeting would not be possible".

While talking to journalists outside Kot Lakhpat jail, Maryam said that her father was not in a good shape and his blood pressure was also not normal. She maintained that doctors had changed his medicines in view of his declining health.

She again thanked Pakistan People's Party (PPP) Chairman Bilawal Bhutto Zardari for visiting him in the prison and maintained that she was not privy to the discussion that took place between the two leaders.

A statement issued by the PML-N said that Nawaz in his meeting with party president Shehbaz Sharif had said that all he can but pray for Pakistan.

Nawaz thanked the people for their concern regarding his health and added that their love and prayers were the sources of his strength.

The PML-N chief said that he valued the kind gesture of PPP Chairman Bilawal Bhutto Zardari by visiting him.

Expressing his concern about Nawaz's well-being, Shehbaz Sharif said every time he met the PML-N chief, his worries increased as his health was rapidly deteriorating.

He alleged that the Pakistan Tehreek-e-Insaf government was responsible for Nawaz's insistence of not going to the hospital.

Shehbaz said that Nawaz is in high spirits and his resolve is getting stronger by the day.

Shahbaz's son, Hamza Shehbaz also met the former premier in the prison.
COMMENTS
Comments are moderated and generally will be posted if they are on-topic and not abusive.
For more information, please see our Comments FAQ