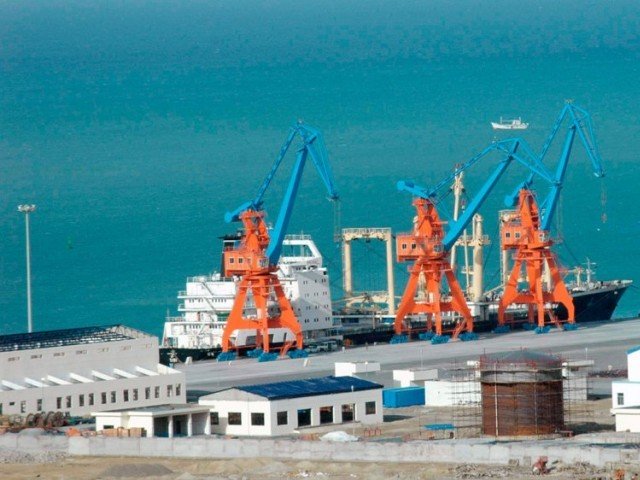 ---
ISLAMABAD: A Ghanaian diplomat has said that Pakistan has matchless natural and human resources which could soon turn the country into a global economic power.

This was stated by the visiting Ghanaian Diplomat Muhammad Karandi while speaking to Ghana's Honourary Consul General Shahid Rasheed Butt on Tuesday.

Karandi, who works at the Ghanaian embassy in Tehran but is visiting Islamabad, said that Pakistan has all the ingredients to impress the world with its economic progress, as its exports in 1969 were more than the combined exports of Thailand, Malaysia and Indonesia.

He added that the recent signs of growth in Pakistan were very encouraging and that African nations are keenly watching developments in this country.

The diplomat further said that the China-Pakistan Economic Corridor (CPEC) will not only revolutionise the Pakistani economy but will also help African nations — who can serve as a gateway to Pakistani products.

He said that Pakistan is a gateway to energy-rich central Asian states, financially liquid Gulf states and economically advanced Far Eastern countries apart from vast stocks of natural resources.

The diplomat noted that Pakistan is among top five producers of sugarcane, milk, onion, dates, apricot and other things but has been a victim of negative propaganda which is creating some hurdles in its rapid development.

Butt, who is also the patron of the Islamabad Chamber of Small Traders, said that they have a great consumer market with a competent workforce which is only second in the Islamic world after Turkey.

Despite numerous challenges, Pakistan's economy was faring well which is very encouraging, and now we are taking off, he said

Butt also highlighted the salient features of liberal and deregulated trade regime of Pakistan which offered enormous opportunities for foreign investors saying that all foreign investors are making good profits despite some challenges.  

Published in The Express Tribune, March 13th, 2019.
COMMENTS
Comments are moderated and generally will be posted if they are on-topic and not abusive.
For more information, please see our Comments FAQ