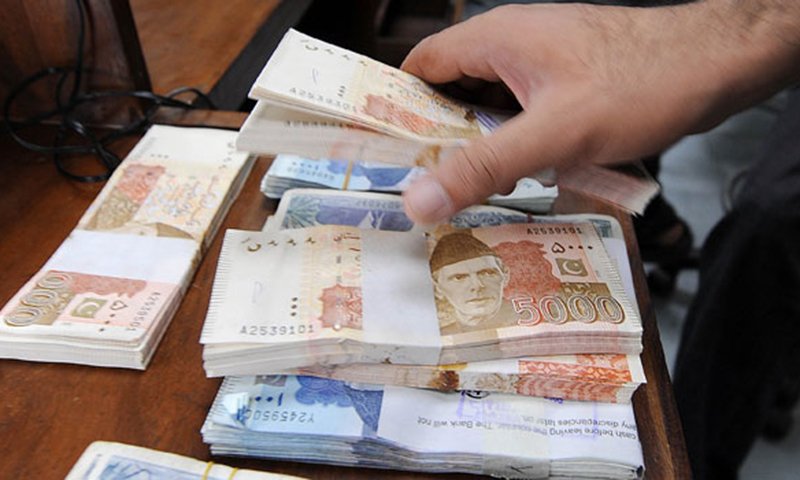 ---
ISLAMABAD: State institutions are exacerbating the existing power crisis in the country after it was revealed that they are power-defaulters who owe billions in lieu of electricity bills. Azad Jammu & Kashmir (AJK) alone has dues in excess of Rs114 billion, while the receivables from the federal institutions and the four provinces stand at Rs11.13 billion and over Rs31.32 billion respectively.

The PM House, the Presidency, Parliament, office of the Senate chairman and the Pak Secretariat as well as power distribution companies are also among the defaulters.

Federal, provincial govts owe DISCOs Rs24b in dues

According to documents received by Express News, the biggest defaulter remains the federal government with total dues crossing the Rs125 billion mark, with AJK its biggest defaulter with receivables standing at Rs114,362,277,212.

Meanwhile, pending dues of the provinces amounts to Rs31,323,694,805. Balochistan with Rs14,713,204,051 is the biggest defaulter among the provincial governments. Sindh is second on the list with pending dues to the tune of Rs8,144,909,695, while Punjab and Khyber-Pakhtunkhwa owe Rs6,477,518,924 and Rs1,988,062,135 respectively.

Over 350 federal institutions also feature on the list of power defaulters, with cumulative dues of Rs11,130,346,197. The defaulters include the official residences of the prime minister and the president (Aiwan-e-Sadar), parliament lodges, residences of minister, federal ministries including interior and water and power, offices of the auditor general, election commission, residence and office of the Senate chairman, federal police and the National Highway Authority.

The Aiwan-e-Sadar owes a little over Rs3.5 million, the PM Secretariat Islamabad House has dues to the tune of Rs145 million, the office of the Senate chairman and residence owes Rs4,043,142, the residences and offices of the federal ministers owe Rs1,872,955, the parliament lodges have to pay Rs23,526,014 and the Pakistan Secretariat owes Rs110,098,863.

Others with electricity bills pending against them include the establishment division with dues of Rs3,748,389, the receivables from the Cabinet Secretariat stand at Rs32,561,117, the auditor general's office has to pay Rs5,426,000, the accountant general's office has dues of over Rs9 million, the federal ombudsman owes Rs2,242,686, the election commission owes Rs19,014,498, the federal police owes Rs13,422,495, the Intelligence Bureau owes Rs14,995,247.

Major government institutions including National Database Registration Authority, Islamic Ideology Council, Passport Directorate, National Electric Power Regulatory Authority (Nepra), Public Works Department are also among defaulters. Major law-enforcement and military services also feature in the list with the air force, navy, FC, national police, highway and motorway authorities and intelligence agencies also with pending dues.

Major power distribution companies including Lesco, Gabco, Fesco, Mepco, Hesco, Iesco and Kesko are also on the list of defaulters.
The government has issued directives to expedite the recovery process and to bring stability to the power sector.