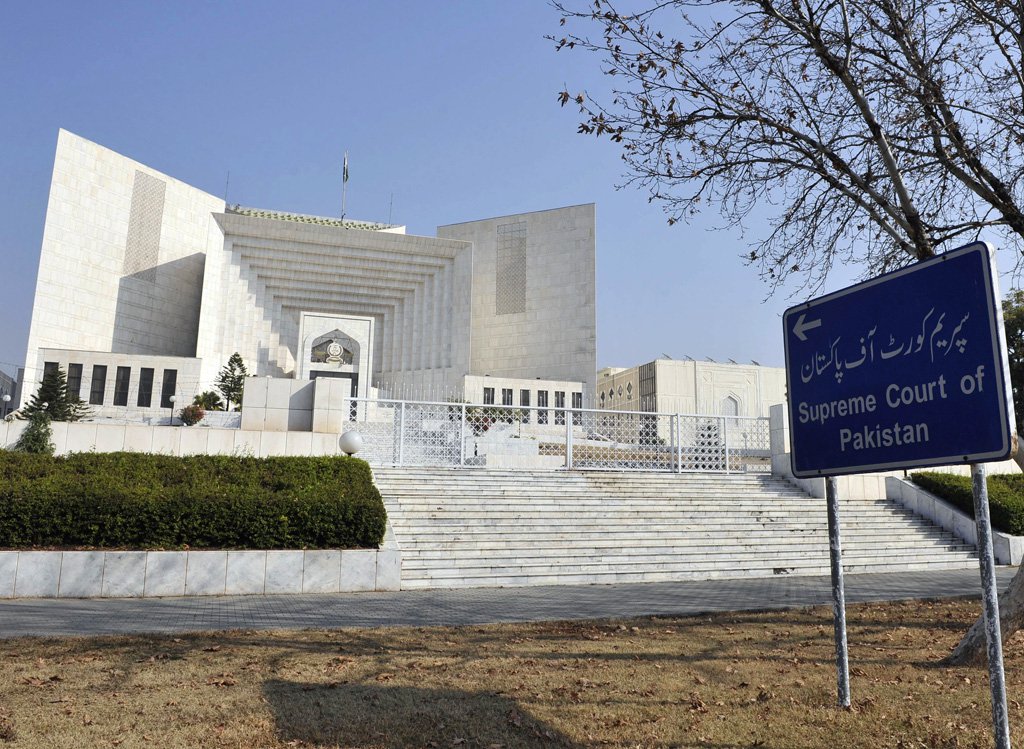 ---
ISLAMABAD: The Supreme Court on Tuesday directed the Capital Development Authority (CDA) to submit a comprehensive report on a disputed 20 Kanal plot allotted to Jamia Hafsa in Islamabad.

A three-member bench of the court, headed by Justice Gulzar Ahmed and comprising Justice Qazi Faez Isa and Justice Ijazul Ahsan, issued the order during the suo motu case's hearing.

During the course of proceedings, Justice Gulzar inquired about the total area on which Lal Masjid stood as well as its ownership. The deputy attorney general informed the court that the Lal Masjid stands on government property.

Upon this, Justice Gulzar summoned the Capital Development Authority (CDA) Chairman Amir Ali Ahmed, who informed the court that CDA allotted 9,533 yards of land in 1970 and 206 yards were allotted to Jamia Hafsa. He told the court that Maulana Abdullah was appointed the mosque's muezzin, and he was succeeded by his son Maulana Abdul Aziz.

"It means that Maulana Abdul Aziz was a government employee," the jurist remarked. To this, the CDA chairman responded that Maulana Abdul Aziz was removed from the position in 2004 but he still held control of the mosque.

"Was it his personal property?" remarked Justice Gulzar while Justice Ijazul Ahsan questioned the federal government's write by opining that 'it could not even free up a mosque in the federal capital'.

Missing children case

In a separate case, the parents of two children also appeared before the court and said that their children were missing since 2007.

Taking notice over the matter, the court directed the Islamabad commissioner to submit a separate detailed report on the missing children and adjourned the hearing of the case for a month.

False testimonies

Chief Justice of Pakistan (CJP) Justice Asif Saeed Khosa on Tuesday remarked that accused persons are acquitted on the basis of false testimonies while hearing a case regarding the issue. The CJP observed that such acquittals have also resulted in the challenging of verdicts issued by the courts. He remarked that witnesses recorded fake statements and gave false testimonies despite knowing that God is hearing everything. Earlier, the top judge had announced that the court would be taking strict action against those who gave false testimony.