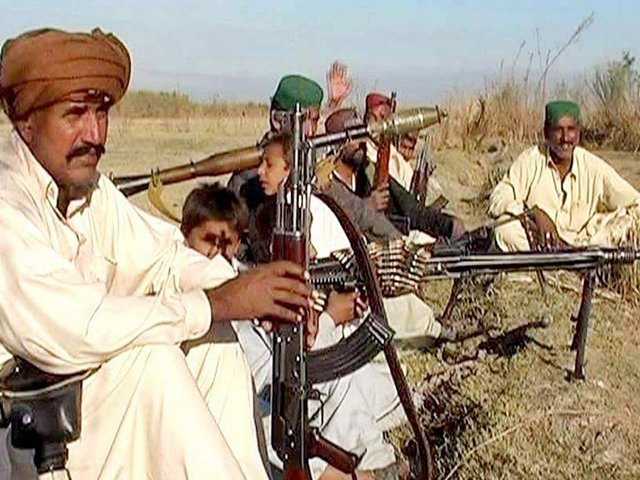 ---
MULTAN: An anti-terrorism court on Tuesday awarded death sentence on 18 counts to 20 gangsters including members of notorious Chotu gang and the ring leader, Ghulam Rasool alias Chotu, for killing six policemen in Rajanpur Kutcha area in 2016.

Two other convicts, Qasim and Abdul Samad, who were below the age of 18, were awarded life imprisonment on 19 counts. Other gangs, whose members were awarded death sentences, included Sikhani gang, Inder gang and Changwani gang among others.

On April 13, 2016, police teams from Bangla Ichcha police station, along with policemen from other stations in Rajanpur district, had conducted an operation against the Chotu gang in a forest area.

Army helicopters strike Chotu gang in full-scale Rajanpur offensive

The police teams, however, came under attack from the criminals, in which six policemen were martyred and another eight were injured. Twenty-four other policemen were taken hostage by these gangsters. However, they were released by the criminals after nine days, court officials told APP.

The convicts included Ghulam Rasool alias Chotu, his brother Pyara, Nadir, Deen Muhammad, Khalid alias Khaldi, Ishaq alias Bilal, Akram alias Akri, Ghulam Haidar, Hakim, Razzaq, Majid, Nasir, Sher Khan, Jumma alias Bhutta, Rasheed, Behram, Bashir, Abdul  Wahid, Mujeeb-ur-Rahman, and Hussain Bakhsh.

Chottu 'surrenders with 175 gang members'

The convicts were awarded death sentence on six counts under Section 302 PPC, six counts under Section of the 7 Anti-Terrorism Act and another six count death sentence under Section 3 of Explosive Substance Act 1908.

The convicts were also slapped with Rs6.2 million fine each or undergo additional imprisonment in case of default. All the 20 accused would also undergo life imprisonment.