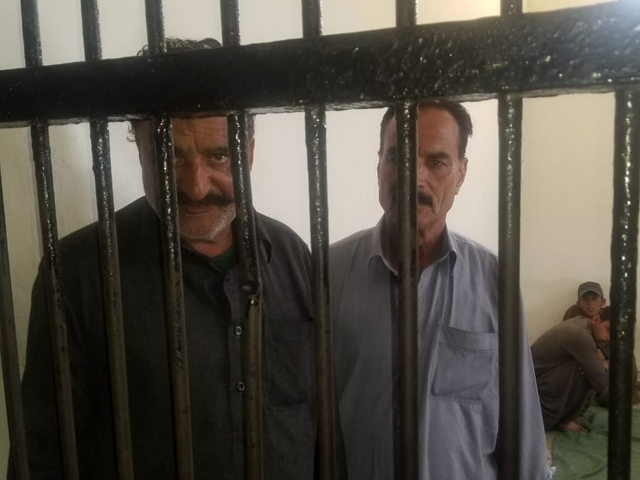 ---
KARACHI:

Police on Tuesday dismissed four policemen from service for harassing and manhandling a couple at Sea View, Karachi two days earlier.

Out of the four policemen, three have been arrested while one of them is still at large.

Giving more details, SSP South Pir Mohammed Shah and SP Suhai Aziz, in a press conference, told the media representatives that the incident happened on the morning of March 10.

"Three policemen have been found directly involved in the incident. Few policemen bring a bad name to the entire force," the police officials stressed in the press conference.

Hundreds of dead fish wash ashore on Karachi's Sea View beach

The arrests took place after a video went viral on the social media in which a policeman could be seen manhandling a woman and trying to snatch a cell phone from the man who was recording the video.

WATCH VIDEO HERE: 

According to the police officials, ASI Zulfiqar Ali came to sea view while abandoning his duty.

After the video surfaced on the social and mainstream media, the ASI and policemen Ahmed Khan, Qurban and Zahid were dismissed from service.

SSP South Shah and SP Aziz also assured that strict action would be taken against the accused involved in the case.
COMMENTS
Comments are moderated and generally will be posted if they are on-topic and not abusive.
For more information, please see our Comments FAQ