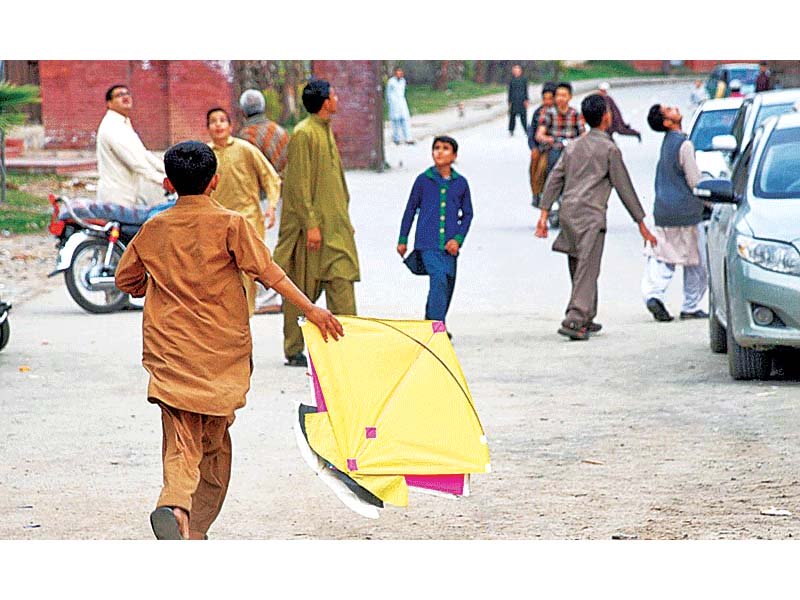 ---
ISLAMABAD: The residents of the federal capital on Monday urged authorities concerned to take strict action against kite flying to avoid any loss of life from chemically coated strings. Despite a ban on kite flying in the capital, the police had failed to check the sale of kites and dangerous strings in the city, they said.

Kites could be seen flying in different sectors of the capital including Sectors G-6, G-7, G-8, G-9, F-6, F-11, Taramri Chowk, Police Foundation, Sawan Garden, Margalla Town and Shehzad Town.

Babar, a resident of Sector G-13 while expressing his concern told the media that many shopkeepers in different markets of Islamabad were openly selling kites and strings. "But no official had taken notice of it," he claimed. Deputy Inspector General of Police Waqaruddin Syed when contacted said strict and indiscriminate action was being taken against the kite fliers. "We would not allow anybody to fly kites."In a recent crackdown he said that 15 cases were registered while 28 people were booked at different police stations including Khana, Koral, Secretariat, Sabzi Mandi and Shehzad Town.

He said Islamabad DC Hamza Shafqaat had already imposed a ban on kite flying under Section 144 within the city. He has appealed to the parents to stop their children from kite flying and also educate them about the importance of human lives as well as the manifold losses that had happened due to this menace.  

Published in The Express Tribune, March 12th, 2019.