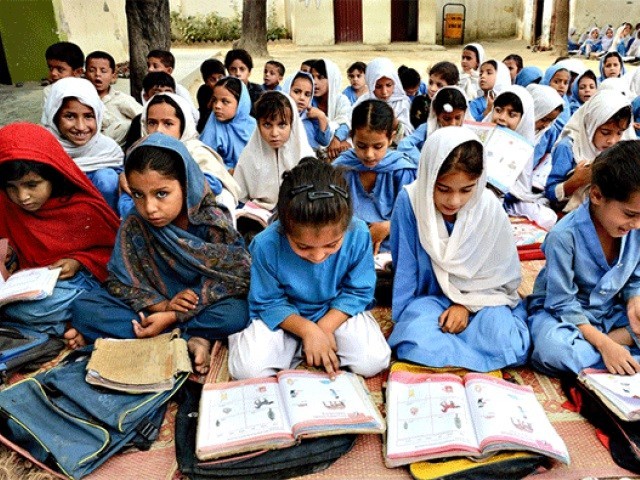 ---
HYDERABAD: Government schoolteachers took to the streets across Sindh to register their protest against the introduction of certain new policies under the education management cadre system by the provincial government. The teachers also boycotted classes in hundreds of schools in the province as a token protest on the call of Government Schools Teachers Association (GSTA).

"The teachers are feeling compelled to take to the streets because of the incompetence of Sindh education department and its wrong policies," said Farkhanda Rajput, vice president of GSTA Sindh chapter, who led a protest rally in Hyderabad, where the participants walked more than a kilometre from Noor Muhammad High School to Hyderabad Press Club.

The Sindh government notified the management cadre officers in the education department consisting of school executive service (SES), school management service and school finance service in October 2014. Under the school management service policy, the headmasters of all the government schools will be appointed through Sindh Public Service Commission (SPSC).

The GSTA contends that the policy denied the right of promotion and posting as the head-teacher to the government school teachers. "The PPP's [Pakistan Peoples Party's] Sindh government wants to hand over administrative control of the schools and education department to people who lack experience and skills required for this profession," alleged Rajput. She also blamed the provincial government for continuously dragging its feet for several years over the demand of GSTA for promotions of the teachers.

"The teachers are being deprived of their rights through the management cadre system," bewailed Shahzad Ali Abbassi of the association at a protest in Sukkur district. He said that the teachers have been demanding timescale and promotions for several years, but the government backs out after giving assurance of accepting the demands to GSTA each time.

In Larkana, the protest walk started from Government Pilot Higher Secondary School and concluded at the city's press club. Abdul Samad Khokhar, Abdul Rasheed Chandio and other office bearers of the association, who spoke, demanded regularisation of all the teachers appointed separately after the written tests and interviews since 2012.

"All the teachers should be given salaries equal to the officers at the Governor House, Chief Minister's House, Sindh Secretariat and Sindh High Court," they demanded.

30,000 children out of school in Islamabad

GSTA's General Secretary Iqbal Panhwar, while addressing a rally in Mirpurkhas district, deplored that the provincial government has been delaying issuance of the notification for the promotion of teachers. He informed that the teachers will boycott the upcoming practical exams and after their next round of protest in middle of March, they will head towards Karachi for a sit-in outside the CM House.

Published in The Express Tribune, March 12th, 2019.